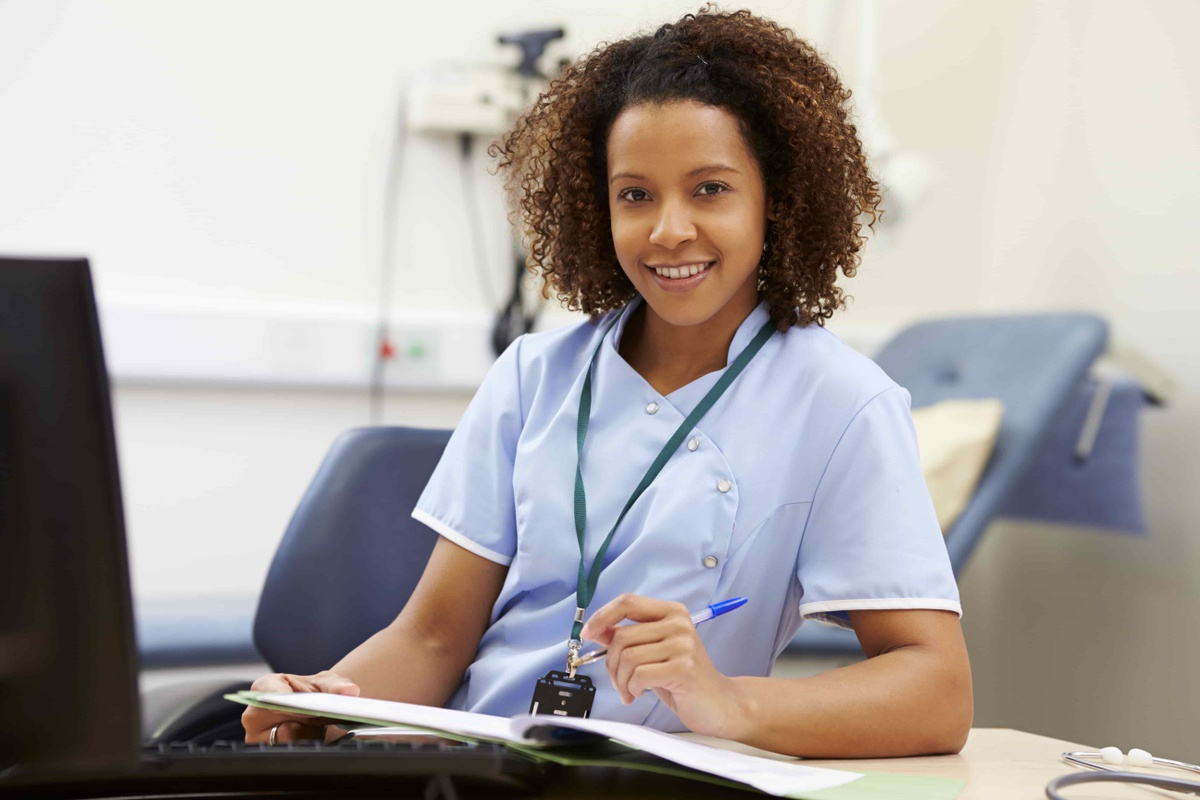 PCA Resume Samples
Whether you're looking for your first job as a Personal Care Assistant or Aide (PCA), or if you're looking to refresh your PCA resume, it's important to make a great first impression to hiring managers. Having an optimized resume will help you find a meaningful role as a healthcare professional who provides direct basic care to patients and residents. To land your perfect job, your resume should showcase your skills and qualifications so that employers will want to hire you. From 2018 to 2028, the U.S. Bureau of Labor Statistics projects the PCA job market to increase by 36%. That means that there will be an above average demand for PCAs across the United States. Here are our top tips for standing out in a large pool of applicants!
To find PCA jobs, be sure to visit our jobs page to find new and exciting Personal Care Aide and Personal Care Assistant jobs and opportunities. You can also upload your resume to make it easier for employers to find you.
Need a free, easy-to-use PCA resume sample?
Download it now: Caregiver Jobs Now PCA Resume
Personal information to include on your resume
Name

Job title

Home address

Personal phone number

Email address
What to include in your PCA personal summary
Your personal summary is where you can demonstrate your proudest caregiving skills and express your personal dedication to delivering wonderful care to your clients.

Highlight some of your best personal qualities.

Do you have an upbeat attitude? Are you able to maintain a high level of patience, even during long and stressful shifts? Do you have strong ethics? Are you well-organized and reliable? Can you manage your time and follow a schedule well? The best PCAs are highly committed to the well-being of their clients. Include two to four of your top qualities that help demonstrate how you would be a good employee who treats clients with respect, kindness, and compassion.

Include some of your best interpersonal skills.

How well do you work on a team? Are you capable of acting quickly and responsibly in cases of emergency? Would you be able to communicate with patients who are hard of hearing or cognitively impaired? Are you able to coordinate care instructions to family members? Every client has a separate and unique set of needs; you must be able to interact well with a variety of clients, even when they are feeling difficult, confused, depressed, or irritable. Include two to four of your strongest interpersonal skills that show how you would be an asset to a healthcare team.

List your certifications. Are you qualified to give cardiopulmonary resuscitation (CPR) or trained in basic life support (BLS)? You want to show potential employers that you are a well-rounded candidate, so add your certifications in your summary.
Examples of PCA Resume Skills
Ensuring clients receive their medication on time

Supporting clients who have limited mobility

Helping clients dress, bathe, eat, etc.

Assisting clients with physical therapy exercises

Cooking meals according to client's dietary restrictions and needs

Helping clients with grocery shopping and trips to the pharmacy

Doing laundry and housekeeping duties to maintain a safe and clean environment for clients

Providing companionship and emotional support

Engaging clients in activities like reading, talking, and playing games

Consulting with clients' family members regarding the client's health, nutrition, and overall health

Assisting clients in the use of toilet facilities, including bed pans

Helping clients with walking, including the use of walkers and wheelchairs

Assisting clients in and out of bed, including the use of mechanical lifting equipment

Recording and reporting changes in clients' physical condition, behavior, or appearance to supervisor
How to tailor a resume to a specific job for PCAs
Employers receive a flood of generic applications from applicants who send the same resume without customizing resumes to match specific job descriptions. However, a genetic resume will not help you stand out in a crowded applicant pool. This is because a generic resume is about you, whereas a tailored resume makes it about your employer. If you want your job search to be efficient and effective, you must consider your resume as a living document. If you tailor your resume to specific job listings, you'll have a higher chance of making a great first impression and receiving a response from your dream employer.
It's simple: all you have to do is look at a job description, highlight the key skills and responsibilities that the employer prioritizes, and add them to your resume if applicable. Make sure that your resume clearly states that you can do what the job requires. Be certain that you are using the same language found in the job description on your resume. By mirroring the language verbatim, you can easily catch the employer's attention and prove that you're a great match to the employer's needs. However, it's important to never lie on your resume; employers don't expect you to meet every single qualification or requirement on the job description.
PCA Resume Best Practices
Use a phone number that you're most likely to pick up, and set up your voicemail box.

Use a professional-sounding email address that includes your first and last name.

To make your resume easier to read, use bullet points with short sentences instead of long paragraphs.

Keep the format clean and easily digestible; too many colors or strange fonts won't be taken seriously.

Use standard fonts in 12 point size, such as Calibri, Cambria, Helvetica, Georgia, Verdana, Trebuchet MS, Lato, and Times New Roman.

Use bold or italic text to highlight and differentiate important information, such as job titles, names of employers, and locations of previous jobs. Don't underline text; this makes your resume appear cluttered.

Write a personal summary that highlights your best personal qualities and professional qualifications.

Try to keep your resume under 1 page, and no more than 2 pages.

If you are applying to home care agencies, include relevant background, such as family care experiences or whether you're able to drive clients (for instance, to doctor's appointments).

Submit your resume in PDF format only. Many common word processing applications have save or export options that allow you to save documents in PDF format:

Microsoft Word: Choose File > Save as Adobe PDF

iWork Pages: Choose File > Export to > PDF

Google Docs: Choose File > Download > PDF document
Sample Interview Questions for PCAs
Employers ask questions during interviews to understand how candidates deal with various situations that may happen at work. Here is a list of possible interview questions that you may be asked:
| | |
| --- | --- |
| Interview Question | Purpose |
| Why did you become a PCA? What about the job appeals to you? | This question is intended to reveal more about the candidate's personality. Employers are looking for candidates who can show that they are kind, compassionate, and empathetic. |
| You suspect a client is being neglected by family members or your coworkers. How do you handle this? | Your response shows whether you have integrity. |
| Describe a time when you noticed that a client's health was deteriorating. How did you handle the situation? | This question tests your knowledge of how to handle difficult situations, how you go about reporting concerns, and how you treat the client. |
| Describe the level of care you have provided and tasks you've done for other clients. Do you specialize in any conditions, ages, etc.? | This question examines your level of job knowledge in certain disciplines. |
| How would you handle an emergency situation? Provide examples, if possible. | This question is intended to evaluate your stress-handling capabilities. |
| What separates you from other PCAs? | Employers are looking for a team player who wants to continue learning and advancing their skills. Great answers for this question include passion for caregiving, high attention to detail, and great teamwork skills. |
Additional Resources
---
More PCA Resources