Different Types of PCA Jobs
A Personal Care Assistant or Aide (PCA) works to help ensure the health and comfort of individuals who are elderly, temporarily or chronically ill, or who have physical or mental disabilities. As a PCA, you serve as a lifeline to people who need help with their basic daily routines, and you will help provide them with a deeper sense of independence and higher quality of life. You must be able to empathize with a person's physical or developmental needs, then implement assistance and solutions. As a PCA, your job is to assist individuals with personal routines, such as brushing teeth, combing hair, bathing, providing medication reminders, preparing meals and feeding, and light housekeeping. Outside of a home setting, you may be asked to help individuals with grocery shopping and driving to and from appointments.
To find PCA jobs, be sure to visit our jobs page to find new and exciting Personal Care Aide and Personal Care Assistant jobs and opportunities. You can also upload your resume to make it easier for employers to find you.
Where do PCAs work?
According to the U.S. Bureau of Labor Statistics, personal care aides held about 2.4 million jobs in 2018. The largest employers were as follows:
| | |
| --- | --- |
| Services for the elderly or persons with disabilities | 50% |
| Home healthcare services | 15% |
| Residential intellectual and developmental disability facilities | 9% |
| Continuing care retirement communities and assisted living facilities for the elderly | 7% |
| Private households | 4% |
Services for the elderly or persons with disabilities
Medicaid State Plans in most, but not all states, will provide a Personal Care Attendant (PCA) waiver that pays for personal care services to elderly and/or disabled residents. Alternative care programs, available through local county social services agencies, may also offer similar waivers. These waivers are offered as an alternative to institutionalized care. This program enables elderly and disabled individuals to continue living independently and to prevent premature long term care institutionalization. As a PCA, you will help with daily activities such as bathing, dressing, mobility, and using the bathroom. Additionally, you will assist with light housekeeping, shopping for necessities like groceries, and other activities that are essential for independence.
Home healthcare facilities
As a PCA, you will provide assistance and support for vulnerable populations who are living independently in the community. This includes helping with the activities of daily living, such as eating, toileting, grooming, dressing, bathing, transferring, mobility, and positioning. You may also support individuals in instrumental activities of daily living, such as meal planning and cooking, laundry, grocery shopping, communicating by phone or other media, and driving clients to appointments or to obtain medical care. As a PCA, your health-related functions include hands-on assistance, supervision, and cueing. Finally, you may need to observe and monitor clients in order to redirect and intervene for behavior.
Residential intellectual and developmental disability facilities
PCAs may also work in group homes, hospitals, or intermediate care facilities that are primarily engaged in providing residential care services for individuals with intellectual and developmental disabilities. As a PCA, it is your responsibility to take extra steps to be patient and compassionate while providing personal caregiving services. It can be tough because these clients require a greater amount of attention than others, but it is also rewarding because you can dramatically boost a client's confidence and improve their social abilities overall. It is important to have a keen attention to detail, as you will need to carefully follow an Individual Service Plan, or an established plan of direct care. Your main functions are to provide for the personal needs and comfort of people in their own homes, which includes assisting with brushing teeth, bathing, changing, toileting, feeding, and laundry. You will also provide transportation assistance to and from activities, and provide companionship to clients. Finally, an important part of your job is observing and guiding daily behaviors. Though the work can be challenging, it is highly satisfying to provide support to individuals with special needs.
Senior care facilities
It's common to see PCAs employed in senior care facilities. If you choose to work in eldercare, you can work at places like adult day programs, assisted living facilities, nursing homes, or dementia care facilities. While caring for elderly clients, you will help with bathing, dressing, changing, incontinence care, and other ADLs. As people grow older, it's important to keep an eye on feeding behaviors. As such, PCAs may be asked to serve meals and sit with residents during mealtimes to monitor eating portions and habits. To help promote social interaction, you will provide companionship through conversation, encourage residents to participate in physical exercise, recreational games, and arts and crafts, as well as accompany residents on shopping trips and social outings. It's also your responsibility to observe and document residents' behaviors, such as speech production and toilet training, to facilitate assessment and development of treatment goals.
Hospitals
As a PCA, you can choose to work in a hospital under the direct supervision of health care professionals, most commonly nurses and doctors. Your primary role is to support nurses and doctors and keep things running smoothly by assisting patients with basic activities such as bathing, getting dressed, eating, grooming, and changing bed linens and bedpans. You will also be asked to take the temperature, blood pressure, pulse, and respiration of patients throughout the day. In addition, you will help patients take their medications, collect specimens for lab tests, monitor patients throughout the day, and record treatment.
In order to be successful in a hospital setting, you must be patient and empathetic in order to develop a trusting connection with your patients. Because you are in frequent contact with your patients, it's your job to relay important and necessary information to your supervising nurse or physician. Hospital PCAs are expected to be on their feet for long hours, as well as perform heavy physical work such as lifting patients in and out of beds and wheelchairs.
As you will be working on a healthcare team, it's key to develop good teamwork skills to provide the best quality of care to your patients. To make sure your patients are adequately cared for, you must be able to follow specific care instructions and proactively offer your help wherever possible.
How to Advance Beyond Your PCA Career
Working as PCA is a highly challenging, yet rewarding career. As a PCA, you provide all the physical support, from meal planning and cooking, to housekeeping and laundry, to transporting clients who are unable to perform activities of daily living on their own. You provide a reliable source for mental and social support, often spending so much time with your clients that, in many ways, you become like a family member. After spending some time in this career path, you might be curious about how to take your career to the next level. Many PCAs will decide to advance within the healthcare industry, but may need to go back to school for additional education and training. The good news is that your experience as a PCA will directly translate to the skill sets required for many other professions, including the following:
Certified Nursing Assistants (CNAs)

Licensed Practical Nurses (LPNs) or Licensed Vocational Nurses (LVNs)

Registered Nurses (RNs)

Advanced Practice Registered Nurses (APRNs)

Home Health Administration
Certified Nursing Assistants (CNAs)
If you think of a nursing career in tiers, the CNA is the first "tier." Many nurses start their nursing careers as a CNA by working under the direction of nursing staff, such as LPNs/LVNs and RNs, to provide basic care to patients. CNA programs require a high school diploma, and programs vary from as little as 2 weeks (for full-time accelerated programs) to as much as 12 weeks (for part-time programs). You must also pass a competency test and a background check.
CNAs perform physical support duties such as assisting with feeding patients, bathing and dressing, grooming and oral care, and using the toilet. Additionally, CNAs may take on physically strenuous tasks such as turning or repositioning bedridden patients, and lifting patients on and off beds, examination tables, surgical tables, or stretchers. CNAs play the important role of relieving LPN/LVNs and RNs of basic patient care tasks so they may take on more complex tasks that require further training and licensure.
As a CNA, you will typically do the following:
Answer patient call signals, signal lights, bells, or intercom systems to determine patients' needs.

Review patients' dietary restrictions, food allergies, and preferences to ensure the patient receives an appropriate diet.

Measure and record food and liquid intake or urinary and fecal output, reporting changes to medical or nursing staff.

Record vital signs, as directed by medical or nursing staff.

Gather information from caregivers, nurses, or physicians about patient condition, treatment plans, or appropriate activities.

Observe or examine patients to detect symptoms that may require medical attention, such as bruises, open wounds, or blood in urine.

Document or otherwise report observations of patient behavior, complaints, or physical symptoms to nurses.

Supply, collect, or empty bedpans.

Change linens or make beds.

Transport specimens, laboratory items, or pharmacy items, ensuring proper documentation and delivery to authorized personnel.

Explain medical instructions to patients or family members.
Licensed Practical or Vocational Nurses (LPNs or LVNs)
An LPN or LVN is the next "tier" up the nursing career ladder. If you want to advance to a career as an LVN or LPN, you must learn and master a wide variety of subjects and skills. Instead of being the one taking directions, you are now the one managing nursing assistants. You will need to use critical thinking to solve more complex problems, as LPN job duties include all of the job duties of a CNA along with administering medication, changing dressings, inserting catheters and IVs, and other nursing duties.
As an LPN or LVN, you will typically do the following:
Observe patients, report changes in clinical condition, chart in the medical record, and use critical thinking skills to take the next course of action.

Measure and record vital signs and blood pressure.

Provide basic patient care or treatments, such as dressing wounds, treating bedsores, giving enemas or douches, or inserting and caring for urinary catheters.

Work as part of a healthcare team to assess patient needs, plan and modify care, and implement interventions.

Supervise CNAs and other nursing assistants.

Administer oral or intravenous (IV) medications.

Collect specimens such as blood, urine, and sputum.

Care for patients with tracheostomy tubes and ventilators.

Insert and care for patients that need nasogastric tubes.

Care for ostomies.

Perform CPR in emergencies.

Call the physician if needed.
Registered Nurses (RNs)
The second highest "tier" of nursing is an RN. If you want to become an RN, you must attend an RN program. An RN program will take two to four years to complete. As an RN, you may specialize in any area, including surgical, dermatology, mental health care, and private practice. You can find work in a wider variety of institutions and industries, such as hospitals, nursing homes, clinics, aesthetics, management, and education. RNs must be able to perform all job duties of a CNA and LPN/LVN, but ultimately assume full responsibility for all aspects of patient care.
As an RN, you will typically be responsible for the following tasks:
Maintain accurate, detailed reports and records.

Administer medications to patients and monitor patients for reactions or side effects.

Consult and coordinate with healthcare team members to assess, plan, implement, or evaluate patient care plans.

Modify patient treatment plans as indicated by patients' responses and conditions.

Monitor all aspects of patient care, including diet and physical activity.

Direct or supervise less-skilled nursing or healthcare personnel or supervise a particular unit.

Prepare patients for and assist with examinations or treatments.

Instruct individuals, families, or other groups on topics such as health education, disease prevention, or childbirth, and develop health improvement programs.

Assess the needs of individuals, families, or communities, including assessment of individuals' home or work environments, to identify potential health or safety problems.

Prepare rooms, sterile instruments, equipment, or supplies and ensure that stock of supplies is maintained.

Refer students or patients to specialized health resources or community agencies furnishing assistance.

Administer local, inhalation, intravenous, or other anesthetics.

Provide health care, first aid, immunizations, or assistance in convalescence or rehabilitation in locations such as schools, hospitals, or industry.

Observe nurses and visit patients to ensure proper nursing care.

Direct or coordinate infection control programs, advising or consulting with specified personnel about necessary precautions.

Engage in research activities related to nursing.

Prescribe or recommend drugs, medical devices, or other forms of treatment, such as physical therapy, inhalation therapy, or related therapeutic procedures.

Order, interpret, and evaluate diagnostic tests to identify and assess patient's condition

Perform physical examinations, make tentative diagnoses, and treat patients who are on the way to hospitals or at disaster site triage centers.

Administer medications to patients and monitor patients for reactions or side effects.

Operate and monitor medical equipment.

Help perform diagnostic tests and analyze the results.

Teach patients and their families how to manage illnesses or injuries.

Explain what to do at home after treatment.
Advanced Practice Registered Nurses (APRNs)
The highest "tier" of nursing is an APRN, also known as a Nurse Practitioner. An APRN is a nurse who has at least a master's degree in nursing. These professionals usually work in medical offices, clinics, or hospitals. There are four types of APRNs:
Certified Nurse Practitioners (CNPs)

provide initial, ongoing, and comprehensive care to patients in family practice, pediatrics, internal medicine, geriatrics, and women's health.

Clinical Nurse Specialists (CNSs)

are responsible and accountable for diagnosis and treatment of health and illness, management of disease, promotion of health, and prevention of illness and risk behaviors among individuals, families, groups, and communities.

Certified Registered Nurse Anesthetists (CRNAs)

provide anesthesia care and anesthesia-related care for individuals throughout many settings, including hospital surgical suites.

Certified Nurse-Midwives (CNMs)

provide a full range of primary health care services to women, including gynecologic care, family planning services, preconception care, prenatal and postpartum care, childbirth, and newborn care.
Home Health Administration
If you work as a PCA, there is a good chance that you've either worked or considered working for a home health agency. If you'd like to transition away from the client-facing side and more toward the administrative side, you might enjoy a career in home health administration. Some positions in home health care administration include:
Administrative coordinator. As an administrative coordinator, you will be responsible for keeping track of and handling office tasks. Daily tasks include maintaining filing systems, preparing documents, setting up meetings, reordering supplies, providing scheduling support, and screening phone calls and routing callers to the appropriate party.
Intake coordinator. Though intake coordinators perform different tasks depending on the industry and place of work, the main job is to admit new patients or residents into facilities. As an intake coordinator, you will conduct initial evaluations to determine the treatment level needed for each potential patient, then complete all admission paperwork. Then, you must verify each patient's insurance information; this may require calling insurance companies to inquire about coverage. After, you will collect and process co-pays according to each patient's insurance policy. Finally, intake coordinators answer all incoming calls, schedule evaluations and consultations, perform clerical work, and prepare and maintain patient charts.
Medical billing clerk. A medical billing clerk is responsible for maintaining records of charges for goods and services, as well as managing payment and accounts. You will be monitoring account balances to identify outstanding debts or inconsistencies in financial documents, and you will prepare and calculate bills receivable by collecting information like discount rates and order amounts. You will also contact insurance companies to verify patients' insurance policies and amount of coverage, as well as answer insurance company inquiries concerning assigned accounts. You will assist patients' in their follow-up inquiries and billing disputes. Finally, you will ensure proper documentation and storage of all accounting and billing records.
Medical records technician. Every time nurses or physicians treat their patients, they need to record what they have seen and done. As a medical records technician, you will organize and maintain medical records such as diagnostic tests and examination notes, then process forms and ensure that insurance companies receive correct and complete documents. You will use coding systems to document patient information for billing and record-keeping.
As a PCA, you have gained firsthand experience for what it's like to provide care to those in need. While working as a PCA, you've spent time cultivating important qualities like detail orientation, interpersonal skills, physical stamina, and time management skills. These qualities will go a long way in helping you make a smooth transition to a new career. With the right education, you can move upward in a new professional direction while taking on the important work of helping others achieve the highest possible quality of life.
Additional Resources
If you're inspired to begin applying for a new PCA job, check out our PCA resume guide. Use our free downloadable resume template, discover tips for writing your best resume, and learn how to prepare for some of the most common interview questions!

As a PCA, your work duties will look different depending on your place of employment. Check out our PCA job duties overview to find out which new skills to master as you move through your career!

Are you wondering if there's a way that you could be making more money as a PCA? Read our PCA salary guide to find the highest-paying employers, on-the-job skills, and locations.
---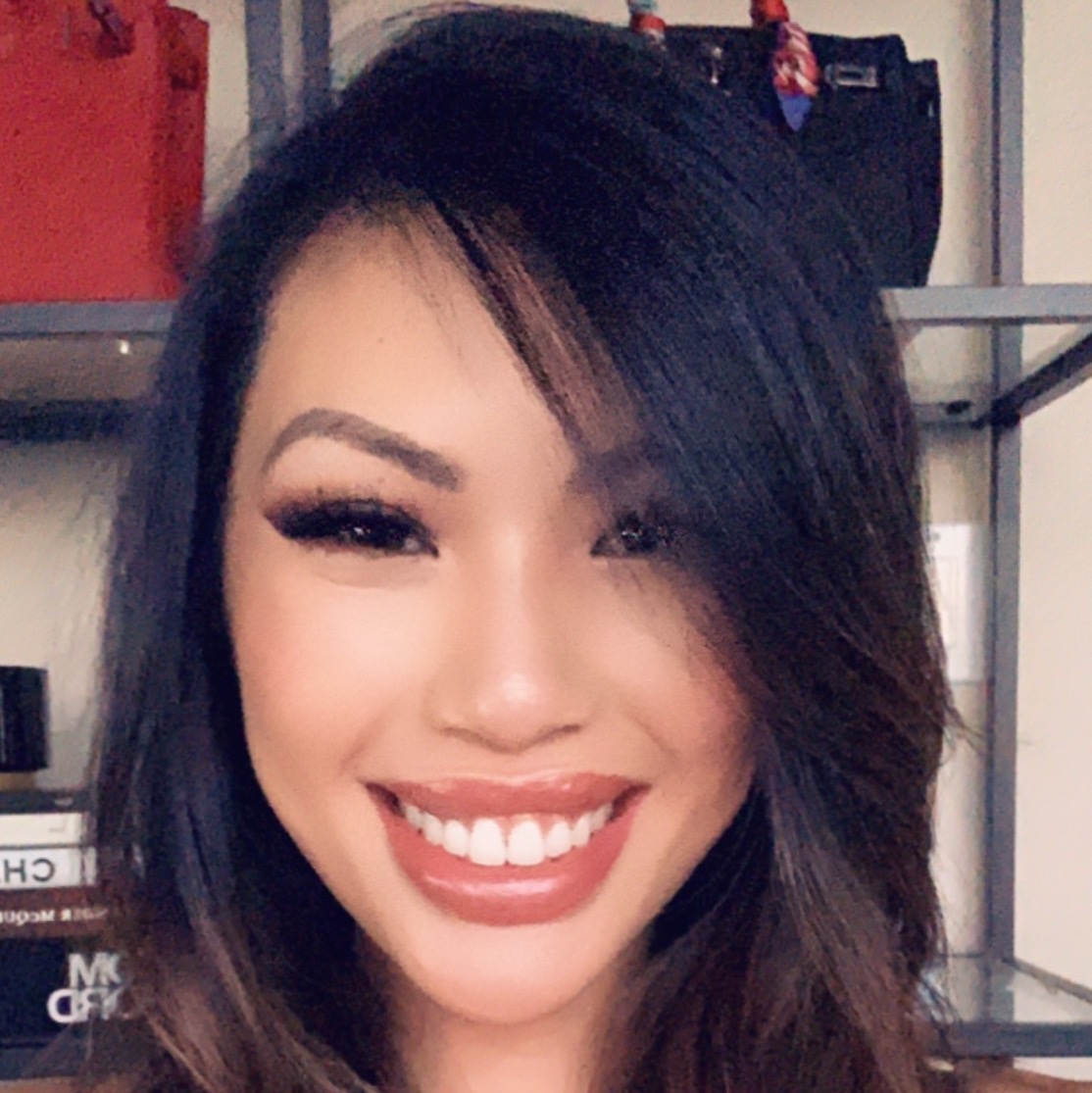 Victoria Young
Victoria Young is a Digital Marketing Strategist. She developed a life-long interest in business, creative, and techy stuff after spending her entire life in the Silicon Valley. When she isn't helping business owners achieve their digital growth goals, she's doing a vinyasa flow, lifting heavy weights, or throwing one of her epic dinner parties.
---
More PCA Resources