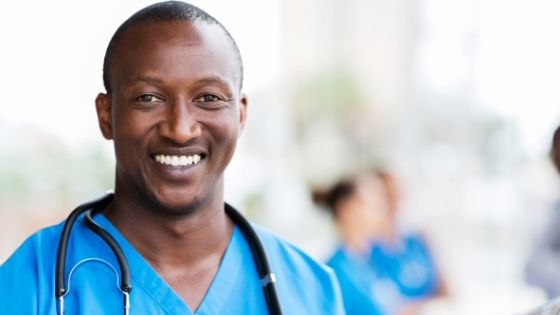 LPN License Renewal
You worked hard to earn your LPN license! Congratulations!!
All that effort you've put into training and studying to become a Licensed Practical Nurse will be rewarded with a well-paid job in the healthcare industry. However, you still have to keep the LPN nurse licensed valid to keep the job.
Like all other nursing licenses, this one also won't last forever. As an LPN professional, you must make sure to keep your skills sharp. Also, stay on top of the latest news in the healthcare industry. Because of this, your state will require that you renew your license after a while.
You have mastered the process of how to become an LPN. Maybe you've taken the long road and obtained a degree, or perhaps you've learned how to become an LPN fast and completed your training in a year. Now that you're at a point where you can work LPN jobs and perform your duties, you need to learn how to renew your license when required.
About LPN Licenses Renewals
LPN licenses are valid for a predetermined period. The renewal time for healthcare licenses varies by state. To be able to perform your LPN duties in the future, you need to ensure that you always have a valid and legitimate license in the state where you work. In many states, you have to renew the license right after the first year and less frequently after this. In others, you can work for two, three, maybe even four years before you have to do your first license renewal.
Thankfully, the process of renewing your status as a Licensed Practical Nurse is simple and rather instant. Even so, to be able to perform your LPN duties and get your salary, you need to take care of this before your license lapses.
How to Renew Your LPN License
Make sure to check with the board of nursing at your state for information about your license. Learn when it expires, as well as how to renew it when that time comes. It is highly likely that you'll be able to apply for a license renewal before it expires. If this is an option, opt for it to avoid stress and possible delays. You might even want to mark a date in your calendar to ensure that you won't forget it.
Here are some handy tips regarding your license:
#1 Check your license status
Rules and regulations can change even when it comes to licenses. Don't just assume that you need to wait for the same amount of time before you have to apply for license renewal again.
Before you start the process to renew the LPN license, visit the board of nursing's website in your state. Check your license status. Confirm that it is about to expire and make sure that there aren't infractions on your records that you are not aware of.
This part is especially crucial if you're in the search for LPN jobs. If you want to apply for a new position, always check if your license is legit beforehand.
#2 Gather information
Details vary between states, which is why you must learn what information the board needs to renew your LPN license. If you wait until the last minute, your LPN license may lapse before you gather all the documentation you need. Such information can include your social security number, current working place, date of birth, current mailing address, and more.
#3 See if you need more credits
Some states will require additional education credits for you to be able to renew your license. You might also need this to land a more critical job. Make sure that you've completed all requirements before your license expires, and that you have all the documentation regarding your education.
Most of the time, it will not be necessary to obtain additional credits. I
#4 Pay the LPN License Renewal Fee
LPN license renewal doesn't come for free. When the time comes, you'll be asked to pay a renewal fee. This fee can vary significantly from one state to the next one, so make sure that you know how much it costs. On average, a renewal fee for LPN licenses is around $50.
But, if you let your license lapse or expire, this fee can grow quite fast and even drastically in some states. Consider this another boost to renew the license in time.
#5 Find out where to get your LPN license renewed
Most states will provide your renewed license online, so make sure that you know where you are supposed to receive it. Check your spam folder for email that may have been misplaced in your email. If it hasn't arrived in the mail or online, ask the employers to check your LPN license status to see if it is valid.
How to Deal with a Lapsed License
Forgetting to renew a license can happen to everyone. The job of a Licensed Practical Nurse is demanding and time-fulfilling, so don't worry if this happens to you. The process can differ a bit once your license has expired.
However, if you let a lot of time pass and you don't renew your license, this won't just cost much more. It may also result in you having to undergo the entire training process at an LPN school all over again.
Time flies when you've landed a fulfilling job with as many duties as that of an LPN nurse. Even so, you need to be diligent about renewing your license. This is very important if you want to keep your job or apply for a better job as an LPN.
If you are interested in finding a better job as an LPN, check out Caregiver Jobs Now for LPN jobs near you. Before you do, ensure that your LPN license is valid.
---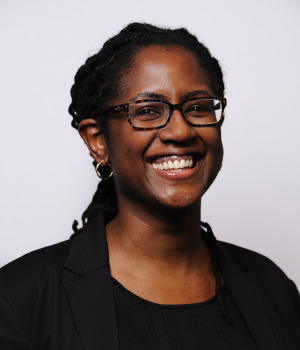 Dr. Charlene Brown
Dr. Charlene Brown is the Founder of Caregiver Jobs Now where we connect CNA and Caregivers to meaningful jobs. She is a recognized expert in public health who is Board-certified in Preventive Medicine, a graduate of Harvard Medical School, and licensed to practice medicine in the State of Maryland. She is also the founder of CNASimVR.com, a company creating CNA simulations for certified nursing assistants during the pandemic.
---
More LPN Resources