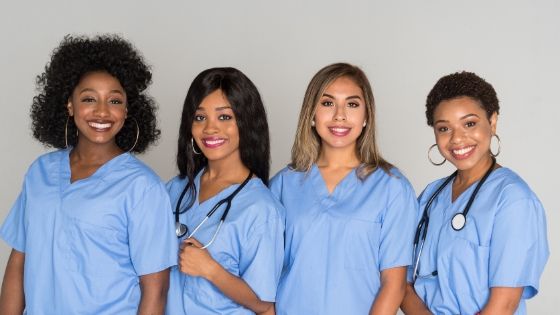 Top 20 LPN Duties on the Job
Licensed Practical Nursing is an occupation that's in high demand in the healthcare industry nowadays. This gives you ample job opportunities and a solid salary all over the world. Seeing how it's also an opportunity to help people, the LPN career path is one of the most alluring fields you can pursue.
Becoming an LPN can be achieved in around 12 months after which you are ready to jump into the workforce. If you are interested in pursuing this career, you should be fully aware of the LPN duties and responsibilities in different work settings.
What is an LPN?
LPN is a licensed practical nurse who has undergone training and obtained certification to help clients by providing them with routine and basic patient care. An LPN nurse can work in clinics, hospitals, rehabilitation centers, doctor's offices, nursing homes, and more.
There are plenty of disparities in the duties of an LPN that are based on where they work and on the needs of the clients. For example, an LPN can undertake administrative duties at the doctor's office, while an emergency room LPN can have the task to take vital signs of the patients.
LPN Duties and Responsibilities
Depending on your workplace environment and your employer, you may be asked to perform a multitude of the following duties:
Help patients with their eating habits and keep a check on them
Assemble equipment for the doctors or RNs
Take vital signs such as temperature, heart rate, blood pressure, or respiration
Provide basic bedside care (change bandages, dress wounds, give injections, or insert catheters)
Organize or enter the records of the patients in the electronic medical record
Give injections and vaccinations
Screen and interview clients to take their medical history
Inform clients of test results or doctor's orders via call or message
Help patients understand/ fill out the paperwork or documentation
Assist supervisory RNs in developing care plans
Talk to patients and patients' families about diagnosis and treatment
Administer nebulizer treatment, visual acuity testing, scheduled immunizations, and more
Administer and monitor the results of TB tests
Monitor and start intravenous catheters
Assist in phlebotomy (analyze the patients, set the equipment, etc.)
Supervise nursing assistants
Assist in setting up of IVs
Triage with other nursing practitioners and doctors
Manage the inventory of examination room supplies
Part0cipate in the orientation and training of new employees.
Where Do LPNs Work and what are Their Duties?
Once you become certified as an LPN – Licensed Practical Nurse, you can apply to work in a variety of healthcare settings. Here are a few of the LPN jobs options that you might come across and the duties that come with each choice:
Nursing homes
The BLS has reported that 38% of all certified LPNs work in nursing care facilities. In such facilities, practical nurses are responsible for the day-to-day care of the clients. Their duties include assisting with personal hygiene, monitoring clients' medication, feeding clients, and watching and reporting on any changes in their health.
Hospitals
Some hospitals hire both RNs and LPNs to provide care to their patients. In such settings, the LPNs can be asked to perform some basic medical procedures like passing medication, checking vital signs, and changing dressings. One of their duties may also include supervising nursing assistants.
Home health care
Practical nurses are often hired to work in health settings, but only under the direction of an RN or a physician. They provide care to injured, sick, or disabled clients. The LPN duties include giving injections, monitoring vital signs, and dressing wounds.
Military
Not many LPNs apply for these positions, but those who want more excitement and the chance to help people who fight for their country can join the military. This is a great way to get some hands-on experience in hectic settings. In the military, an LPN can enlist as a medic and help provide emergency care.
Physicians' offices
Some clinics require LPNs to help their clients. The duties of an LPN can vary based on the type of clinic and include anything from caring for wounds to giving immunizations. In any case, the practical nurse has to report to the physician.
Travel LPNs
If you like the option to travel, you will be happy to hear that there's such an option in this career. An LPN nurse with several years of clinical experience can apply to become a travel nurse. The duties of a travel nurse are very similar to LPN duties in other healthcare settings and can vary based on the healthcare institutions the nurse travels to, as well as the state.
Correctional facilities
This is quite a unique setting, but the demand for LPNs there is quite big. To work there, you'll need a more specific skill set that includes an understanding of the psychological and sociological aspects of treating incarcerated clients. A licensed practical nurse in such settings provides emergency care and tends to routine illnesses.
Rehabilitation centers
In rehabilitation settings, an LPN works with a team and provides therapeutic care to clients who recover from injuries, trauma, or illnesses.
Working as an LPN
To decide where you want to work, you need to check all available options and see what your list of duties will encompass. There are plenty of opportunities for LPNs out there as long as you know where to look. That being said, prepare your certificates and your resume, open the excellent source for jobs Caregiver Jobs Now and find your dream job as a licensed practical nurse. Before you jump into this brilliant world where you can help people and earn an excellent income, make sure to look your license information up to see if it's valid and all the information is accurate.
---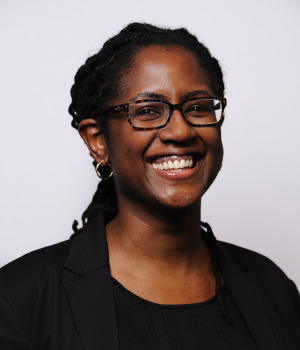 Dr. Charlene Brown
Dr. Charlene Brown is the Founder of Caregiver Jobs Now where we connect CNA and Caregivers to meaningful jobs. She is a recognized expert in public health who is Board-certified in Preventive Medicine, a graduate of Harvard Medical School, and licensed to practice medicine in the State of Maryland. She is also the founder of CNASimVR.com, a company creating CNA simulations for certified nursing assistants during the pandemic.
---
More LPN Resources