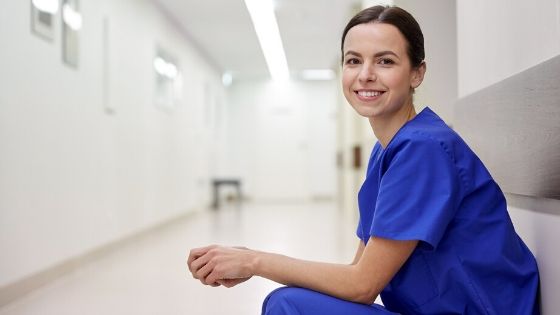 How to Become an LPN in 5 Easy Steps
Wondering what LPN stands for? It stands for Licensed Practical Nurse. In California, these nursing professionals are called LVN or Licensed Vocational Nurse.
Despite the different terms, vocational and practical nursing are the same thing and include the same duties. LPNs are entry-level nurses who have undergone practical training and education. After completing high school, these professionals enroll in training programs that last for around twelve months. Their programs include clinical practice and theory in areas such as surgical, medical, obstetric, or pediatric nursing.
While these terms are interchangeable, an LPN is not the same as a registered nurse or RN. Many people don't understand the differences between these two types of nurses, yet knowing the difference between LPN and RN is crucial.
LPN vs. RN
Despite what many people think, RN and LPN are a completely different role in the healthcare world. RN or registered nurses have a minimum of two or three years of academic training in the form of a degree. Many of these healthcare providers have baccalaureate degrees and, therefore, more detailed instruction and skillsets. As a result, a registered nurse will have an expanded set of duties compared to a licensed practical nurse and a bigger chance of being employed in a hospital setting. An LPN with a degree can decide to continue his or her education to become an RN.
What is an LPN, then?
An LPN nurse has to complete one year of nursing education and obtain an LPN license or certificate. Few of the LPNs complete extended programs and get a degree such as the AAS or Associate of Applied Science degree. Once they obtain their nursing license, licensed practical nurses work alongside registered nurses and other medical professionals, helping them with their work. LPNs report all changes in client care to other healthcare professionals.
A Licensed Practical Nurse has to renew their license after a specified period of time to continue working in the industry. This time period varies and depends on each state's rules and regulations.
What are some common LPN duties?
Generally speaking, the primary LPN duties include routine care for injured or sick clients. They work alongside RNs to come up and adhere to the right plan of action for client care. While the scope of LPN duties is less than an RN's responsibilities, practical nurses still have a lot of work to do. Some of their duties include:
Taking the client's medical history
Inserting catheters/ changing dressings
Monitoring the essential health of the client (overall condition and vital signs)
Maintaining client documentation
Providing personal care (helping clients move around, bath, or visit the bathroom)
Consulting with other healthcare professionals on care plans and treatments
Reporting of any client care change
If you become an LPN, you won't necessarily have all these duties. Also, you are not limited to only these. LPN duties vary a lot by the employer, state, and client needs.
Next steps to becoming an LPN
If your dream is to help people, becoming an LPN is an excellent career path. But, how long does it take to become an LPN?
You'll need around 12 months to complete your training, earn your certificate, and start searching for a job as a licensed practical nurse. But, before you get to the final point where you get the LPN salary, you need to take a few steps to ensure a career in this field. Here is what you need to do.
Step 1: Decide on what you want to pursue
Your first step should be to decide if you wish to earn a certificate, diploma, or degree. If you are trying to figure out the fastest way to become an LPN, we recommend pursuing a certification or a diploma. However, your credits from such programs may not be transferable if you seek a 4-year degree in the future.
Therefore, if you plan to someday become a registered nurse, you might want to consider an associate degree offer. This will last longer, but it will pave your path toward a higher-paid, more responsible job.
Thankfully, there are thousands of education options for licensed practical nurses. You'll find many LPN to RN programs, basic LPN programs, and even online LPN programs.
Step 2: Pass the TEAS exam
As soon as you've selected an LPN school, you need to pass the Test of Essential Academic Skills. This is a standardized exam that is required in all nursing schools. It is something like the SAT for a prospective healthcare professional.
Step 3: Start and complete the nursing program
Well, this is the most time-consuming part of this list of actions. This is the point where you get to obtain the necessary skills and training to serve you in your future job. You'll spend some time in class, maybe even online, and in around 12 months, you'll be ready to take your certificate. During this step, you'll learn how to provide client care in different healthcare settings.
Step 4: Pass the NCLEX exam
Yes, there's yet another exam you need to pass before you're ready to join the workforce. And while the TEAS exam marked your start in the nursing education world, this test marks your end as a student. Once you pass it, you can obtain your nursing certificate and start searching for an actual job.
Think of the NCLEX as a post-graduation final test. You'll have to demonstrate the knowledge you've obtained during the course to complete your nursing training. It's probably the most important step of them all since none of the previous actions will work unless you obtain your certificate.
Step 5: Join the workforce
If you've arrived at this point, congratulations are in order. Getting here means that you've already prepped yourself for a highly demanded career, and all you need to do now is to land an excellent job.
This is the time to decide where you want to work as a licensed practical nurse, explore your options, prepare your resume, and start applying for a job. Use the connections you made in the past 12 months or more, present your experiences, and finally get a position in the healthcare industry. To find some great jobs for LPNs, check out Caregiver Jobs Now to find practical nursing jobs near you. Now that we're facing the terrible coronavirus outbreak, people need professionals such as yourself more than ever. This is your opportunity to make a change in the world, as well as build an excellent career for yourself. This source has the most recent, most versatile list of options for you to pursue.
---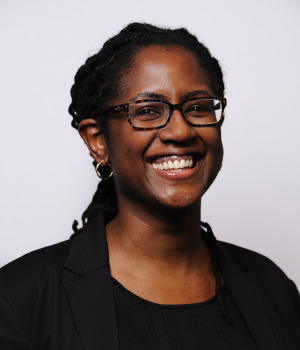 Dr. Charlene Brown
Dr. Charlene Brown is the Founder of Caregiver Jobs Now where we connect CNA and Caregivers to meaningful jobs. She is a recognized expert in public health who is Board-certified in Preventive Medicine, a graduate of Harvard Medical School, and licensed to practice medicine in the State of Maryland. She is also the founder of CNASimVR.com, a company creating CNA simulations for certified nursing assistants during the pandemic.
---
More LPN Resources