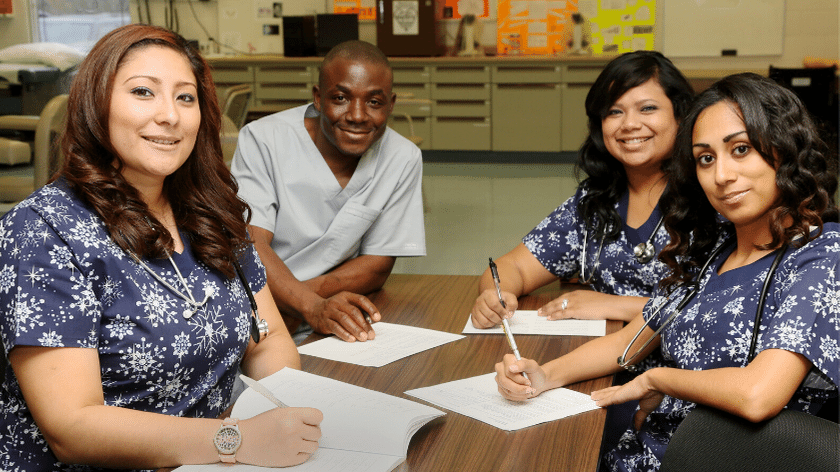 How to Become a Home Health Aide in 2020
The healthcare industry grows and progresses rapidly. In the midst of it, you can find home health care as one of the most in-demand, fast-growing areas. The team at the US Bureau of Labor Statistics has looked into the future and predicts that home health aide (HHA) careers are continuing to grow and grow and grow!. People who work in this industry take a great deal of importance in the lives of those who need medical assistance the most. In plain words, they are aging baby boomers. In plain terms, HHAs are pretty awesome.
What is a Home Health Aide?
A home health aide is one of the most prevalent career paths in the field of in-home health care. People who take HHA jobs are passionate about caring for and helping others. A home care aide provides care to patients who need help for any variety of reasons that range from illnesses and cognitive impairment to disability and advanced age.
HHA duties (link to the other article) can be really different between employers. These duties depend on the types of clients (e.g., child versus adult) and why they need help in the first place. People in need of a home health aide may need assistance with the most basic care tasks such as eating, bathing, moving around, or even going to the bathroom. They might need help with running some errands such as picking up medication, doing grocery shopping, going to medical appointments, and more.
To be more, some of the remaining home health aide duties may include helping with monitoring of the vital signs, as well as performing some basic medical tasks such as assisting the patient with taking medication. Would you enjoy helping people in this way? Being a certified home health aide is more than just a job – it's a way to help people. Thankfully, it does not require a college degree. However, you will probably need some home health aide training before you get in the field and start looking for a job.
Should I become an HHA?
You might secure a position as an HHA without formal education. Still, to maximize your chance of landing a job, as well as to learn how to become an HHA, you can pursue one of the available training courses and certificates from many institutes. Any training you choose to pursue, and any experience you can get will go a long way into making you an effective caregiver.
Naturally, to land the best home health aide jobs and get the necessary training, you need to know where to find such classes and how to choose the right program.
HHA Classes
Just know that your training requirements will be different depending on what each particular employer wants. To work for a Medicare or Medicaid funded agency, you must meet the minimum standards of HHA training. The rules require 75 hours of training, sixteen hours of practical and supervised work, and a passing of the state certification program's competency evaluation.
For formal training, you may look to HHA training programs offered by postsecondary institutions such as community colleges. Such HHA classes usually last a semester and require that you complete a physical examination, state-mandated blood tests, as well as a background check to enroll.
HHA Training and How to Pay for It
First, let's see what your options are for home health aide training:
Community colleges

Eldercare programs

Home health care agencies

Night courses at high schools

Online training courses
Generally speaking, a typical training program for an HHA takes between two and six weeks to complete. The program includes lectures, quizzes, tests, and in some cases, hands-on experience at a health care facility.
HHA training can cost anywhere between $100 and $1000. If this is more than you can afford, you will be happy to hear that there are some great alternatives. If you're looking for free training, there are some options. Many agencies actually offer HHA classes for free, or you can get on-the-job training provided by nursing assistants, licensed nurses, or more experienced aides.
Many local home health aide agencies offer free training in return for your commitment. In other words, you can look at some CHHA jobs that offer free training beforehand but be ready to work with them for a specified time.
Getting Hired as a Home Health Aide
The average salary for an HHA is around $25,000 at this moment, with over 797,000 employed home health aides in the United States at the moment. Home care agencies hire more than half of the home health aides, while the rest work for assisted living or retirement communities, family services, and nursing homes.
If you have obtained the home health aide training and are searching for a job, do not worry. This career is in high demand. You need minimal HHA training to land most jobs. And, if you were dedicated enough to take extra HHA classes or have some experience behind you, your odds at a high income are even more significant.
Have you been asking: what are the best HHA jobs near me? If you have, go online and look for job posts on Caregiver Jobs Now. If you don't have your HHA certification yet, you can look for "Caregiver" jobs that may not require any kind of certification at all. This will give you some practices before you start your HHA training program!
---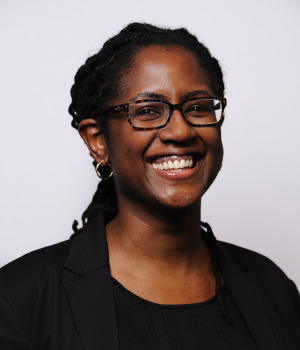 Dr. Charlene Brown
Dr. Charlene Brown is the Founder of Caregiver Jobs Now where we connect CNA and Caregivers to meaningful jobs. She is a recognized expert in public health who is Board-certified in Preventive Medicine, a graduate of Harvard Medical School, and licensed to practice medicine in the State of Maryland. She is also the founder of CNASimVR.com, a company creating CNA simulations for certified nursing assistants during the pandemic.
---
More HHA Resources