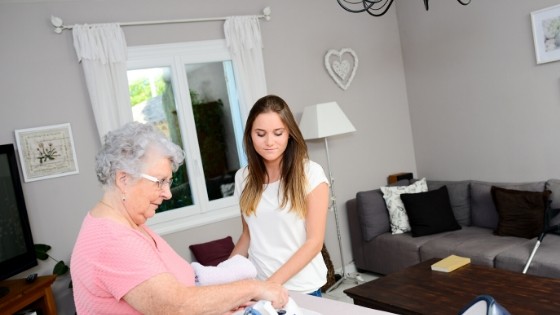 Home Health Aide Duties in 2020
What is an HHA?
An HHA or home health aide is a person who cares for individuals living with chronic illnesses, disabilities, age-related problems, or cognitive impairments. Their clients are people who need help with daily tasks, both personal and clinical. Home health aides have important duties and they vary based on the care plan, usually established by a registered nurse, to meet their health and companionship needs.
HHA Duties & Responsibilities
Many things fall under the HHA job description. A home health aide may help the client with personal care duties such as getting dressed, showering, going to the toilet, or moving around. If the client is mobile, the home health aide duties can include things like administering medications, checking pulse and vital signs, or changing bandages. Or, if clients are not able to run their own errands (e.g., grocery shopping), cook meals, or pick up medication, an HHA can help. In most cases, an home health aide will work independently. Experienced medical professionals, such as registered nurses, typically supervise the HHA as they implement the care plan.
Home Health Aide Skills
Even though this job does not typically require more than a few weeks of training, it is an essential job. During emergencies like the current coronavirus pandemic, most states recognize home health aides as essential healthcare workers. This means that your support for older adults, children, and others in need is considered necessary for their health and safety. You will need to build the right skills to perform HHA duties well. HHA duties and responsibilities are plentiful. That's why becoming an HHA requires classroom training, hands-on experience, and certification examinations.
Getting certified as a home health aide is not a lengthy process. This career path requires several weeks of education, and employers are desperate to hire HHAs, especially CHHAs. Your training or certification will depend on the employer or agency you plan to work for, as well as the HHA responsibilities that come with the HHA jobs you plan to apply for.
But, your career path will not only be determined by your education or training. To be a great home health aide, you need a set of HHA skills that will allow you to help people under your care. Such skills include:
Communication skills that will help you understand your client's needs and communicate with the family/ nurses/ doctors.

Compassion and empathy.

Attention to detail and excellent organization skills.

Flexibility in terms of your chores and HHA responsibilities, as well as your time.

Patience will allow you to deal with challenging clients.
HHA vs CNA
Be careful not to confuse the home health aide duties with those of other medical professionals such as CNA duties. HHA jobs put home health aides in the position of tracking the day-to-day health and progress of vulnerable adults and children at home. An HHA can alert a supervisor of sudden changes. While thousands of CNA work for home care agencies and their duties may overlap with HHA duties, they are also trained to use special equipment (e.g., Hoyer Lift, catheters) to care for clients in the home.
On the other hand, HHAs are responsible for daily activities but are not trained to use Hoyer Lifts or provide more advanced care in the home. States have very different rules about who is allowed to administer medications in the home. Some require additional training and certification as a certified medication technician. Most HHAs and CNAs, however, are allowed to remind clients that their medications are due.
PCA vs HHA
Both HHA and Personal Care Aides (PCA) work in the homes of older adults and vulnerable children. They help them to manage their activities of daily living (ADLs). While PCA duties are similar to home health aide duties, home health aides, especially certified home health aides (e.g., CHHA in New Jersey) have a higher level of training. For example, both HHA and PCA can apply for jobs as a personal care aide. By comparison, a personal care aide may not have enough training to get hired in a job specifically meant for a home health aide. In some cases, employers use them interchangeably, but the two job titles are definitely not the same.
The most significant difference between Personal Care Aides vs. Home Health Aides is the amount of training needed to become certified. Both HHA and PCA work in client homes providing personal care and support. A home health aide, however, has specialized training that allows them to do additional and more difficult caregiving duties. A PCA will take care of the more basic, personal care daily tasks.
For example, while a PCA may help older adults with the ADLs mentioned earlier, including grocery shopping and other errands, bathing, grooming, meal preparation, and more. In some states, however, an HHA is trained to handle dressing changes, manage more complex dietary requirements, and monitor vital signs such as blood pressure and breathing rates. In other words, the duties of an HHA include those of a PCA plus much more.
HHA Jobs
Are you someone who has taken care of your mother or grandparent or other loved one? Home health aide jobs are a really good career choice for people who are natural carers. There are numerous home health aide jobs available, even during the current coronavirus pandemic. There is high demand because seniors still need care and caregivers.
Some job titles that are a good fit include:
Home Health Aide

Home care worker

Direct care worker

Caregiver (doesn't require certification)

Geriatric Aide

Certified Home Health Aide

Sitter or Safety Observation Technician
Some HHA agencies hire both PCA and HHA, while some only hire certified HHA or CHHA. In some parts of the country like Washington DC, personal care aides actually have a higher level of training that HHA. They are better equipped for in-home care duties than even certified nursing assistants. Interestingly, in DC, home care isn't part of the training curriculum for CNA. That's pretty unusual, however. Whether or not an agency hires a PCA or an HHA will depend on that state's laws and the complexity of its clients. Search Caregiver Jobs Now to find home health aide jobs near you.
---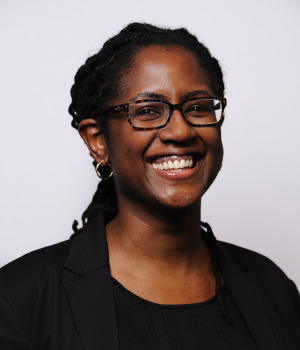 Dr. Charlene Brown
Dr. Charlene Brown is the Founder of Caregiver Jobs Now where we connect CNA and Caregivers to meaningful jobs. She is a recognized expert in public health who is Board-certified in Preventive Medicine, a graduate of Harvard Medical School, and licensed to practice medicine in the State of Maryland. She is also the founder of CNASimVR.com, a company creating CNA simulations for certified nursing assistants during the pandemic.
---
More HHA Resources