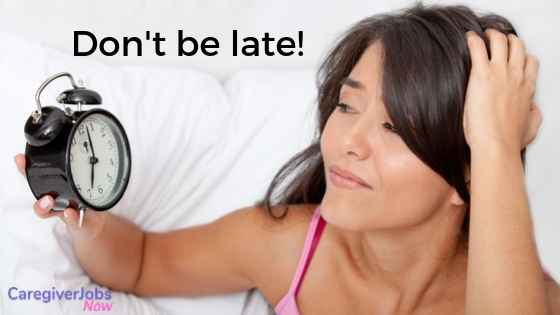 Maryland experts reveal the top 5 job interview mistakes for CNA
Maryland CNA interview preparation
Preparing for a CNA interview can be stressful anywhere. It's natural to feel nervous about what to say and what to wear. Preparing for a CNA interview in Maryland has its own set of challenges and opportunities. While research shows that there is a caregiver shortage, it hasn't affected the urban areas of Maryland around Washington DC and Baltimore as much as it has affected Ohio, Minnesota, Wyoming, and other parts of the country.
We asked Maryland hiring managers to share their thoughts on how CNA can do well in their CNA interviews. They shared the five most common interview mistakes that block nursing assistants from getting hired. There are many more, but the 5 CNA interview mistakes described below rose to the top of their list. Other mistakes included
dressing unprofessionally

criticizing former employers

showing up with children or multiple family members

out-of-date certifications, and so much more.
In the whole State of Maryland, there are more than 70,000 certified nursing assistants. While Maryland hiring managers may really, really want to hire you, they can be more selective since there are tens of thousands of CNAs in the State. The interview is how hiring managers make sure that you are a qualified, certified, reliable, and compassionate caregiver.
1. Don't be late or "ghost" your interviewer.
This is a HUGE mistake. Since job applications are online these days, it's really easy for employers to document that you were what they call a "no-show, no-call" and that means you can be blacklisted. If you apply to the same company again, they may just ignore your application because they don't want to get burned again. They will wonder if you will be a no-show, no-call for work or if you will "ghost" their clients. Don't be late either. Here's how one expert approaches lateness for CNA interviews:
"If somebody is about ten minutes late for an interview and they have not called to tell us that they're gonna be late. We normally reschedule them or, depending on the circumstances, we may not even offer them another interview."
You may be running late or your schedule may have changed or you may have lost lose your ride or you take another job and can't make it to the interview for any reason, just send them a message. If you don't want to actually talk to the employer, just send them a text or an email even if it's at the last minute. It's best practice to cancel at least 24 hours before your CNA interview.
2. Be prepared.
When you go to a CNA interview, hiring managers expect you to be prepared to be interviewed. Sometimes caregivers will arrive at the interview, but they're not sure how to actually be in an interview. That's why it's really important that they do a little bit of research and practice with a mentor or friend. Be aware of some of the most common questions. The most basic examples include:
Why did you become a CNA?

Why do you want to work for our company?
It's important to ask your friends so that you can figure out some of the most common questions for CNAs who are interviewed in Maryland. Consider what someone may ask you when you go to an interview. How can you best prepared for that? This work involves such intimate care, employers want to figure out what type of person you are. This is how they figure out if you are a match for their company or for their clients or residents. They want to hire people who will be a successful match that will last a long time.
3. Bring your documents with you.
If an employer asks for a particular piece of information such as a social security card, CPR certificate, or PPD results and you come without that, it's a big red flag for hiring managers. All of those items are required by law before they can hire you. In some cases, an employer may be able to hire you on the spot if they can run the background check quickly.
Here's what the experts ask themselves, "How prepared is this person and how much time did they put into being prepared to show up and give a good interview?" By giving your interviewer the information that they need to hire you quickly, you have made their life just a tiny bit easier. This may lead them to believe that you're organized and being organized is really important for work as a CNA, no matter where you work.
4. Establish eye contact.
In some cultures, avoiding eye contact is a sign of great respect. In other cultures, it is viewed as very, very rude. According to Scientific American, there have been studies on how cultural differences may affect whether or not eye contact is seen as positive or negative. Consider the culture of your interviewer.
While the interviewers in Maryland are from many different cultures, most are American. They are likely to view a CNA who is looking down at the table during their interview is likely to be seen as rude or uninterested. Even if it's uncomfortable, try to establish eye contact with your interviewer throughout the interview. An interviewer may worry that clients or residents will be uncomfortable if you cannot establish eye contact with them.
5. Leave your phone alone.
When you walk into an interview, your phone should be on silent. Keep it in your purse or your pocket. Do not answer your phone or check your messages. Interviewers are horrified when candidates check their telephones in the middle of the interview. Those people don't get through the hiring process. It's really important to be completely present in the room and give all of your attention to the person that's interviewing you.
Because it's a sign of respect and if you're not going to completely engage with the person who is gonna be hiring you. How will you gonna engage with the clients that you are going to matching with? So that what's a really important point, is to really be present in the room and make sure that the interviewer knows that you are attentive and that you really care about being there.
Good luck with your job interview! For additional information on how to ace your CNA or Caregiver job interview, consider the following:
When you're ready to ace your CNA interview and find your next CNA job, just visit our Caregiver and CNA jobs board to find the right job for you! If you are also a geriatric nursing assistant, you can also learn more about getting GNA jobs in our ultimate guide to GNA jobs.
---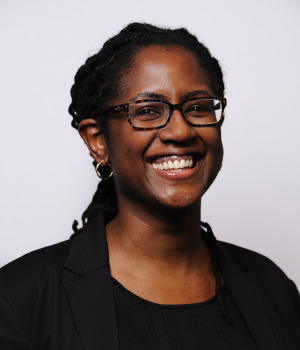 Dr. Charlene Brown
Dr. Charlene Brown is the Founder of Caregiver Jobs Now where we connect CNA and Caregivers to meaningful jobs. She is a recognized expert in public health who is Board-certified in Preventive Medicine, a graduate of Harvard Medical School, and licensed to practice medicine in the State of Maryland. She is also the founder of CNASimVR.com, a company creating CNA simulations for certified nursing assistants during the pandemic.
---
More CNA Resources