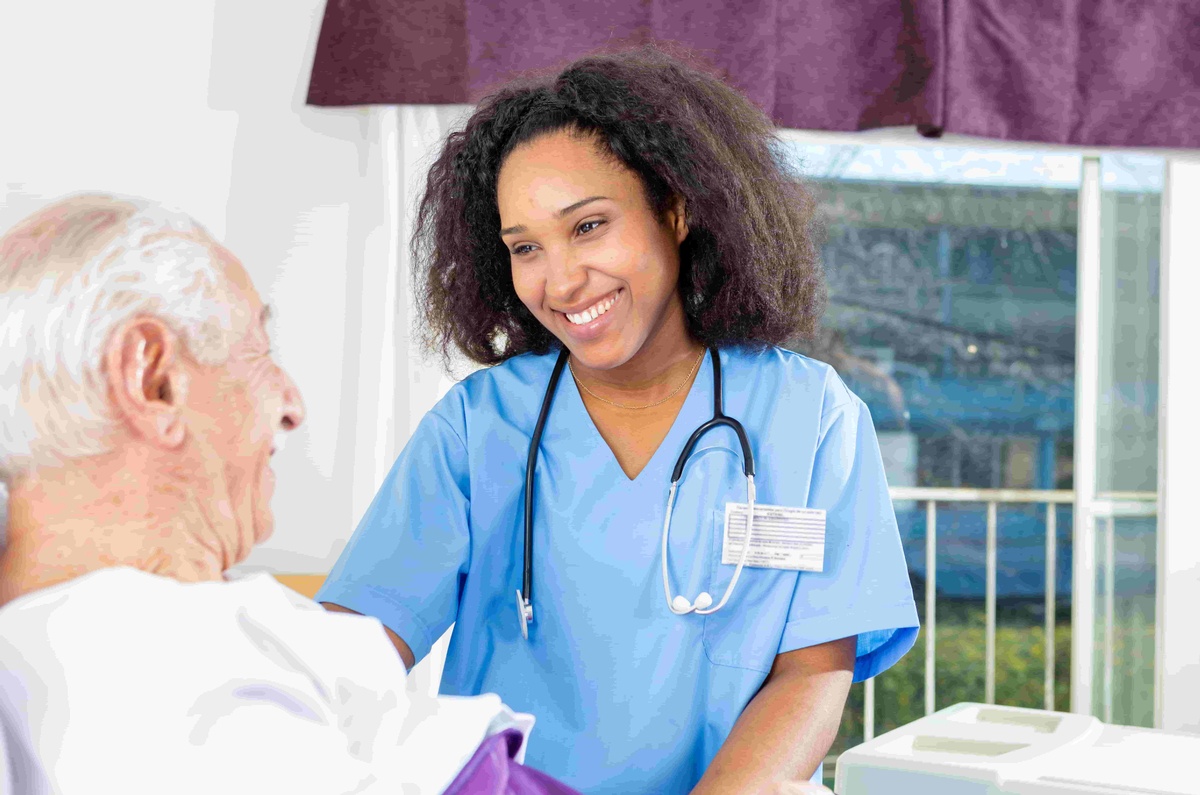 Different Types of CNA Jobs
We know that CNA jobs are plentiful, but did you also know that CNAs can work in many different settings? While the majority of people who are CNAs work in nursing homes or skilled nursing facilities, many also work in hospitals. In addition, CNAs work in retirement communities; assisted living facilities; home care agencies; and in government facilities that offer health care, such as Veterans Administration facilities, and prisons.
To find CNA jobs, be sure to visit our jobs page to find new and exciting Certified Nursing Assistant and Certified Nursing Aide jobs and opportunities. You can also upload your resume to make it easier for employers to find you.
Where do CNAs work?
Hospitals
Hospital CNA jobs are similar to working in nursing homes. The responsibilities of a hospital CNA are focused on helping registered nurses (RNs) with many things, such as assisting patients with activities of daily living (ADLs). This may include turning patients over, bathing them, helping them to get dressed, helping them use the toilet, feeding them, and helping them get into and out of wheelchairs.
Additional hospital CNA responsibilities include recording medical conditions and taking vital signs. In some states, CNAs are responsible for giving patients medication. The nice thing about working as a CNA in a hospital is the ability to work with a variety of patients of all ages and all backgrounds. If you're not sure about working only with older adults (such as in a nursing home), a hospital job might better suit you because you will work with people of many different ages. What's also different about hospital CNAs is that they must respond to urgent patient calls, monitor vital signs, perform electrocardiograms, and, in some cases, draw blood.
Nursing homes
For those who work in nursing homes, CNA duties entail hands-on care and support for older, vulnerable people who can't fully care for themselves. People in nursing homes are much older (usually over 85 years of age) and frailer than people in most other settings. Therefore, they will need a lot of assistance with ADLs and require a great deal of compassion and empathy. This is a great job if you love caring for older adults and establishing relationships with them!
Home healthcare
A slightly smaller number of CNAs work in home healthcare, where the jobs entail going into—or living in temporarily—a patient's home to help them with ADLs, such as getting dressed, eating, preparing meals, and more. A home health CNA may go with an RN to a patient's house to help the RN with tasks. Some additional home health CNA responsibilities may include administering medication (depending on the state), changing bandages for wounds, and measuring vital signs. Also part of this job is maintaining patients' health records.
Adult daycare centers
Adult daycare centers provide care and companionship to older adults who need assistance or supervision during the day. This type of setting is for family members and other caregivers who need to go to work, run errands, or have a break during the day. Depending on the type of adult daycare, CNA jobs in this setting can range from helping clients with ADLs to accompanying them on outings and social activities. CNAs in more healthcare-focused adult day facilities may provide care similar to home health or nursing home settings.
Travel as a CNA
If you love to travel, you might love being a traveling CNA! Traveling CNAs typically work for staffing agencies that send CNAs around the United States to help in hospitals, nursing homes, medical offices, and assisted living facilities, where they will cover for a few weeks or months. There are a number of benefits to this kind of job. One is that it sometimes can turn into a permanent position. Another benefit of working for travel CNA agencies is that the job is more likely to pay a higher hourly rate. In addition, the agencies will sometimes help CNAs to transfer their license to the new state where jobs are waiting. Some may even pay for housing and travel for CNAs. If you have the flexibility, it's also a great way to explore the country and visit new and interesting locations!
Government-owned facilities
Another CNA job that pays well and has good benefits is working for a federal government facility or office. These jobs can be located in correctional facilities and veterans (VA) hospitals. The work is generally the same as at other facilities; CNAs will participate in the health care team, under the direct supervision of an RN or physician, to provide a full range of basic nursing care. The job also involves interacting with patients, family members, professionals, and other supportive personnel involved in the delivery of patient care.
Health clinics at educational institutions
Some schools hire CNAs to work in health clinics that serve students. These jobs entail working in the school health clinic, where you would offer first aid when necessary, notify parents of health emergencies, and some may work in schools that serve severely disabled students, where they help with personal care and ADLs.
Hospice facilities
Hospice facilities and agencies also hire CNAs to work in patients' homes, nursing homes, assisted living facilities, or hospice facilities. Hospice care is provided to people who are very sick and have been told by their doctors that they have six months or less to live. The work includes what's known as palliative care, which is a focus on comfort care for patients. Hospice CNA jobs are similar to home care and nursing home jobs but sometimes require additional training that is provided by the employers. As you might guess, hospice care requires the CNA to have a great deal of empathy and compassion, as well as communication skills, since it often includes working closely with family members. Although this can be a tough job emotionally, it can also be very rewarding for the right person.
Physicians' offices
Doctors' offices also hire CNAs for jobs so they can assist nurses and physicians with things like preparing rooms between patients, taking vital signs, recording observations, and similar duties. If you prefer working daytime hours and weekends off, this job may be just for you!
What other job titles do CNAs hold?
Nursing assistants have a number of different titles other than, or in addition to, CNAs. Restorative nurse aide (RNA), geriatric nursing assistant (GNA), state-tested certified nursing assistant (STNA), licensed nursing assistants (LNAs), hospice aide, patient care technician (PCT), and senior patient care technician are among the most common alternative titles.
Many of these titles mean the same thing—as in they are all CNAs—but are just given these names depending on the state in which they work and/or the training requirements for them. In Maryland, for example, most CNAs are called GNAs. According to some sources, Ohio calls them STNAs, while in Connecticut, New Jersey, and Tennessee they are NAs, or nurse aides. It's important to remember that when you look for a CNA job, they can have many different titles.
Some of these jobs have additional training to go with them. Here are descriptions of a few:
Restorative Nurse Aides (RNAs)
RNAs are also CNAs that normally have additional, specialized training in what's called restorative nursing care. RNAs help patients maintain their maximum functional capacity gained in physical, occupational, and speech therapy. This job may also pay more than a CNA job.
Medical Assistants
Medical Assistants work alongside physicians, mainly in outpatient or ambulatory care facilities, such as medical offices and clinics.
Home Health Aides and Personal Care Aides
Home Health Aides and Personal Care Aides are nearly the same as CNA jobs, but that primarily work within patients' homes. They require individualized care, such as changing bandages and dressing wounds, and applying topical medications to patients, and monitoring or reporting changes in a patient's health status.
Pharmacy Technicians
A pharmacy technician assists pharmacists in dispensing prescription medication to customers or health professionals. They mainly work in retail pharmacies and hospitals. Pharmacy technicians normally collect information needed to fill a prescription, measure medication for prescriptions, organize inventory, accept payment for prescriptions, answer phone calls, and more. Pharmacy technicians work under the supervision of pharmacists.
Phlebotomists
A phlebotomist's job is to draw blood from patients. The purpose of drawing this blood is for tests, transfusions, research, or blood donations. In addition, phlebotomists need to check a patient's identity to make sure they are labeling the blood correctly; label the blood, enter information into a database; and work with medical instruments such as needles, test tubes, and vials.
What are the options for CNAs who want to advance their careers?
If you like the idea of becoming a CNA but you're not sure that you want to do that forever, you may want to consider using your CNA experience to move up a career ladder either within an organization where you're working or on your own using scholarship money or financial aid. Many nurses started their careers as CNAs and moved on to nursing school after several years in the position.
The experience of being a CNA comes with many skills that can be applied to many different occupations. CNA experience can be valuable for many other professions, including the following:
Licensed Practical Nurse (LPNs) or Licensed Vocational Nurse (LVN)

Registered Nurse (RN)

Advanced Practice Registered Nurse (APRN)

Administrator
Licensed Practical Nurse or Licensed Vocational Nurse (LVN/LPN)
One option for advancement is to become an LPN or LVN. You might be asking, what is the difference between a CNA vs. LVN or LPN? These positions provide basic medical care under the direction of nurses and physicians. The skills required of LPNs and LVNs are similar to those of CNA but the pay is higher. Your scope of practice includes monitoring patients' health by checking vital signs and blood pressure, administering patient care, providing for the basic comfort of patients, and keeping records on patients' health.
As an LVN or LPN, you will typically do the following:
Administer prescribed medications or start intravenous (IV) fluids, recording times and amounts on patients' charts

Observe patients, charting and reporting changes in patients' conditions, such as adverse reactions to medication or treatment, and take any necessary action

Answer patients' calls and assist them accordingly

Measure and record blood pressure and vital signs, such as body temperature, pulse rate, and respiration rate

Provide basic patient care or treatments, such as dressing wounds, treating bedsores, giving enemas or douches, rubbing with alcohol, massaging, or performing catheterizations

Work as part of a healthcare team to assess patient needs, plan and modify care, and implement interventions

Supervise CNAs and other nursing assistants

Evaluate nursing intervention outcomes, conferring with other healthcare team members as necessary

Assemble and use equipment including catheters, tracheotomy tubes, or oxygen suppliers

Record food and fluid intake and output

Collect samples, such as blood, urine, or sputum from patients, and perform routine laboratory tests on samples

Prepare patients for examinations, tests, or treatments and explain procedures

Help patients with bathing, dressing, maintaining personal hygiene, moving in bed, or standing and walking

Apply compresses, ice bags, or hot water bottles

Sterilize equipment and supplies with germicides, sterilizer, or an autoclave

Make appointments, keep records, or perform other clerical tasks in doctors' offices or clinics

Provide medical treatment or personal care to patients in private home settings, such as cooking, keeping rooms tidy, seeing that patients are comfortable, or instructing family members in simple nursing tasks

Set up equipment and prepare medical treatment rooms

Prepare or examine food trays to make sure meals follow prescribed dietary guidelines

Wash and dress bodies of deceased persons

Inventory and requisition supplies and instruments

Assist in delivery, care, or feeding of newborns and infants
Duties of LVNs and LPNs vary, depending on their work setting and the state in which they work. For instance, in some states, LPNs with proper training can administer medications or start intravenous (IV) drips. Moreover, regulations governing the extent of direct supervision can differ from state to state. For example, in some states, an LPN may provide certain care tasks only with instructions from a registered nurse.
Read our guide for how to transition into a career as an LVN or LPN!
Registered Nurses (RN)
Another option for advancement is becoming a Registered Nurse. As an RN, you will assess patient health problems and needs, develop and implement nursing care plans, and maintain medical records. Because you will work on a healthcare team, it's part of your daily routine to consult and coordinate with other team members to assess, plan, implement, or evaluate patient care plans. You may even direct CNAs or other healthcare personnel to provide basic care to your patients.
As an RN, you will typically do the following:
Maintain accurate, detailed reports and records

Record patients' medical histories and symptoms

Modify patient treatment plans as indicated by patients' responses and conditions

Monitor all aspects of patient care, including diet and physical activity

Prepare patients for and assist with examinations or treatments

Instruct individuals, families, or other groups on topics such as health education, disease prevention, or childbirth and develop health improvement programs

Prepare rooms, sterile instruments, equipment, or supplies and ensure that stock of supplies is maintained

Perform physical examinations, make tentative diagnoses, and treat patients who are on the way to hospitals or at disaster site triage centers

Administer medications to patients and monitor patients for reactions or side effects

Operate and monitor medical equipment

Help perform diagnostic tests and analyze the results

Teach patients and their families how to manage illnesses or injuries

Explain what to do at home after treatment
Many possibilities exist for working with specific patient groups. The following list includes some examples:
Addiction nurses care for patients who need help to overcome addictions to alcohol, drugs, and other substances

Cardiovascular nurses care for patients who have heart disease or heart conditions and people who have had heart surgery

Critical care nurses work in intensive-care units in hospitals, providing care to patients with serious, complex, and acute illnesses and injuries that need close monitoring and treatment

Genetics nurses provide screening, counseling, and treatment for patients with genetic disorders, such as cystic fibrosis

Neonatal nurses take care of newborn babies who have health issues

Nephrology nurses care for patients who have kidney-related health issues stemming from diabetes, high blood pressure, substance abuse, or other causes

Public health nurses promote public health by educating people on warning signs and symptoms of disease or managing chronic health conditions. They may also run health screenings, immunization clinics, blood drives, or other community outreach programs.

Rehabilitation nurses care for patients who have temporary or permanent disabilities or have chronic illnesses.
Advanced Practice Registered Nurse (APRN)
If you want to advance further beyond being an RN, you can obtain your specialized graduate education. As an Advanced Practice Registered Nurse, you must earn your Master of Science in Nursing (MSN) degree specific to an APRN role and patient population focus area. Your scope of work will expand, as the APRN role involves ordering, performing, and interpreting the results of diagnostic tests, writing prescriptions for sick patients, developing treatment plans, and making recommendations for diagnostic or therapeutic interventions.
As an APRN, you will typically do the following:
Analyze and interpret patients' histories, symptoms, physical findings, or diagnostic information to develop appropriate diagnoses

Diagnose or treat acute health problems, such as illnesses, infections, or injuries

Educate patients about self-management of acute or chronic illnesses, tailoring instructions to patients' individual circumstances

Prescribing medication dosages, routes, and frequencies

Developing treatment plans based on scientific rationale, standards of care, and professional practice guidelines

Recommending diagnostic or therapeutic interventions with attention to safety, cost, invasiveness, simplicity, acceptability, adherence, and efficacy

Detecting and responding to adverse drug reactions, with special attention to vulnerable populations such as infants, children, pregnant and lactating women, or older adults

Reading current literature, talking with colleagues, or participating in professional organizations or conferences to keep abreast of developments in nursing

Counseling patients about drug regimens and possible side effects or interactions with other substances, such as food supplements, over-the-counter (OTC) medications, or herbal remedies

Diagnosing or treating chronic health problems, such as high blood pressure and diabetes

Treating or referring patients for primary care conditions (e.g., headaches, hypertension, urinary tract infections, upper respiratory infections, dermatological conditions)

Diagnosing or treating complex, unstable, comorbid, episodic, or emergency conditions in collaboration with other health care providers as necessary

Performing routine or annual physical examinations

Supervising or coordinating patient care or support staff activities

Performing primary care procedures such as suturing, splinting, administering immunizations, taking cultures, and debriding wounds

Keeping abreast of regulatory processes and payer systems, such as Medicare, Medicaid, managed care, and private sources
Administrative work
For example, Lori Porter is the co-founder and CEO of the National Association of Health Care Assistants (NAHCA), an organization that represents and advances the careers of CNAs. Ms. Porter started her career as a CNA, became a marketing and admissions director for a nursing home for two years, and then was a nursing home administrator for seven years. She then went on to found NAHCA, where she has been for almost 20 years. The advantage of being a CNA in a nursing home is that some companies will help to pay for CNAs to go to nursing school.
NAHCA has helped a company known as CareForce Elite create a new CNA position that they call the director of CNAs. It is part of something they call the Enclave Principle, which creates a certified nursing assistant department. Within this department is the director of CNAs. The job is being piloted at several nursing homes in the Midwest. This is a great example of how far a CNA career can take you.
Additional Resources
As a CNA, you'll be helping clients with various daily tasks. Wondering what they are? Take a look at our CNA job duties overview to find out!

Are you ready to begin applying for CNA jobs? Check out our CNA resume guide for our free resume template, tips for writing a great resume, and pointers for common interview questions!

Ready to learn how to make more money as a CNA? Visit our CNA salary guide to find the highest-paying employers, on-the-job skills, and locations.
---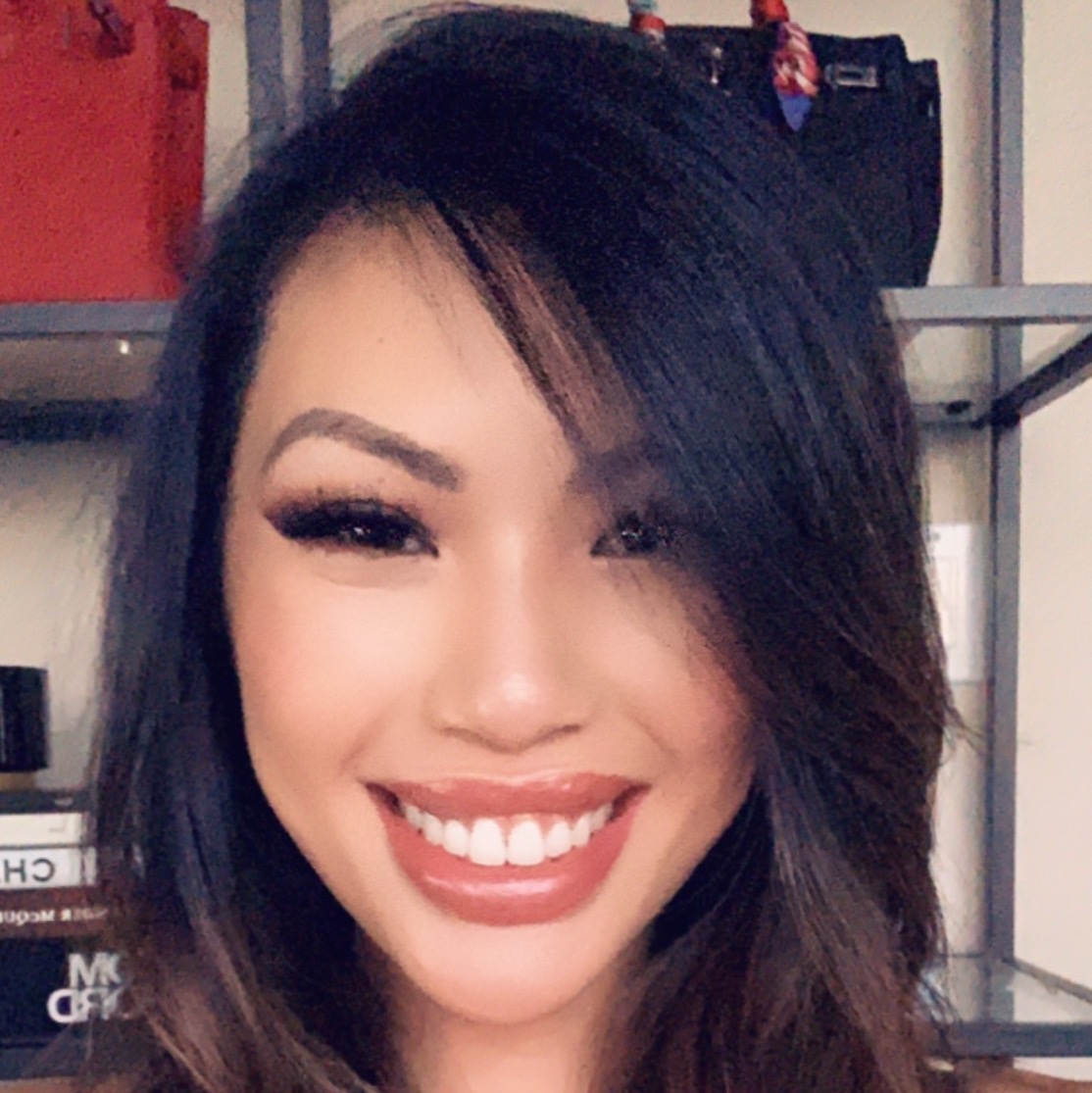 Victoria Young
Victoria Young is a Digital Marketing Strategist. She developed a life-long interest in business, creative, and techy stuff after spending her entire life in the Silicon Valley. When she isn't helping business owners achieve their digital growth goals, she's doing a vinyasa flow, lifting heavy weights, or throwing one of her epic dinner parties.
---
More CNA Resources