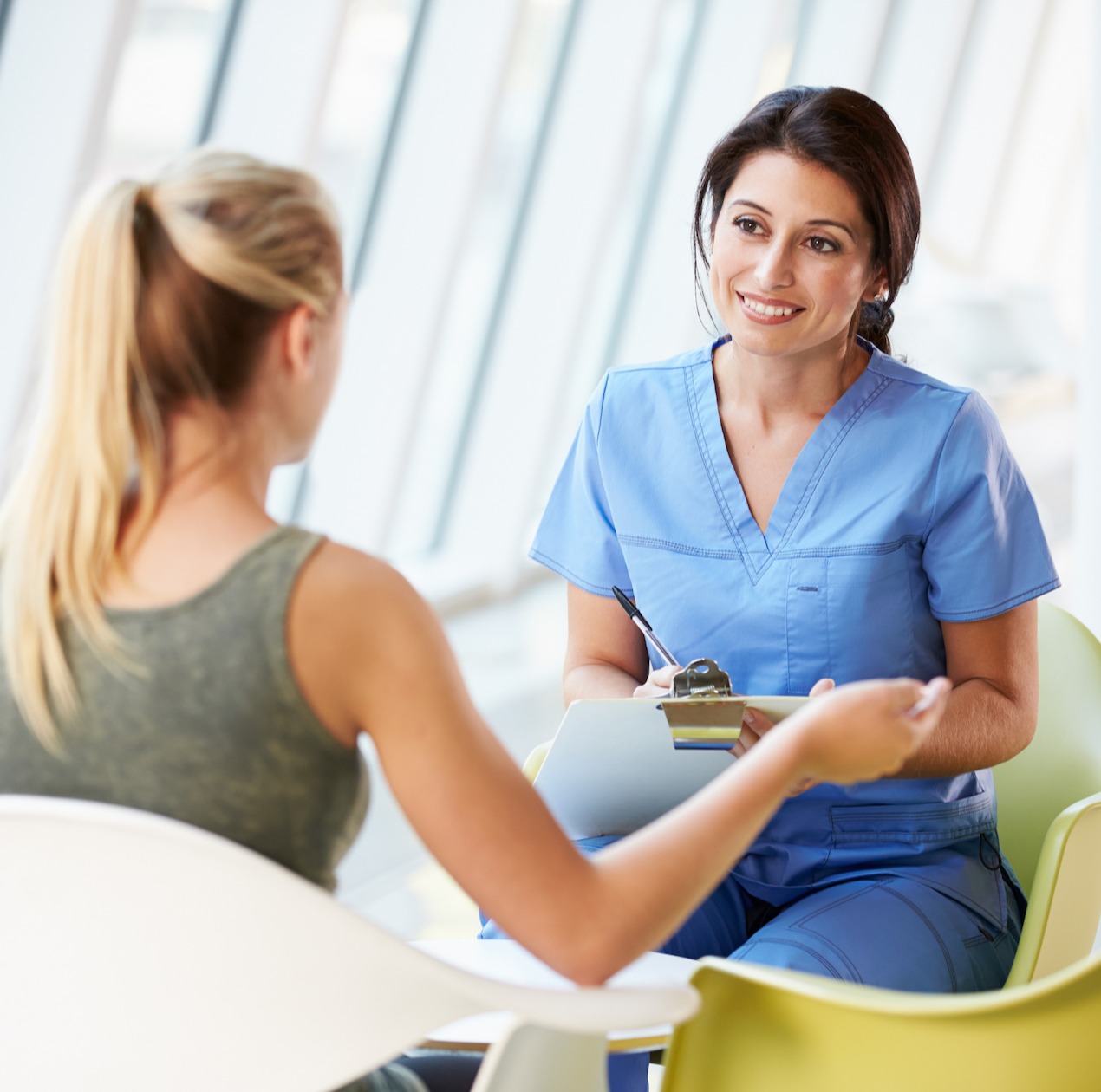 CNA Reciprocity: Transfer your CNA license to Texas
Reciprocity rules and requirements for certified nursing aides or assistants (CNA) vary from state to state. If you have your CNA certification and you're wondering How do I transfer my CNA license from my state to Texas? getting your CNA license to transfer is a simple four-step process. Read on to find helpful information about Texas CNA reciprocity, as well as some interesting things you'll need to know as a new Texan.

Here's a quick overview of the process:

First, you'll need to complete a criminal background check.

Next, you'll have to complete and sign two forms:

Form 5505-NAR

, to request entry on the Texas Nurse Aide Registry through reciprocity.

Note that if you're from Colorado, Missouri, California, Illinois, or North Carolina, you don't need to fill out Part 2 of the form.

5506-NAR

, to confirm your employment history as a CNA.

Finally, you will send the following to the Texas Nurse Aide Registry*:

Section 1 of Form 5505-NAR

5506-NAR

A photocopy of your I.D.

The results of your criminal background check

After that, you should hear back within 2-3 weeks.**

*Due to the COVID-19 pandemic, you can email your paperwork to [email protected].

**Processing times may be delayed due to the COVID-19 pandemic.

Moving to Texas as a Certified Nursing Assistant

Have you ever wondered what life would be like as a future Texan? We have some fun facts about your future state of residence. Read on to learn more about what makes Texas such a unique place to live.

Everything is bigger in Texas. When they say "Everything is bigger in Texas," they mean everything! Texas is a huge geographical area: at 268,596 square miles, it's the second largest state behind Alaska. It's also the second most populous state, with an estimated 29.47 million residents in 2020. This state boasts sprawling ranches, wide-open spaces, and endless sky in the countrysides, as well as substantial road infrastructure, skyscraper buildings, and a healthy amount of city pride within its metropolitan areas. But it doesn't stop there. As far as its unique culture, Texas is known for its big hair, big hats, and big attitude.

Texas culture. Texas is a unique state filled with diverse cultures and quirky traditions. For instance, don't be surprised if a stranger waves at you--the state is famous for its Southern hospitality. Expect to come across friendly and welcoming people who exemplify Southern charm!

Sports culture. Football is an institution that runs deep in Texas society. According to Ty Cashion, professor of history at Sam Houston State and author of Pigskin Pulpit, football has historical significance as a means to impart a value system revolving around self-reliance, sacrifice, discipline, accountability, and survival. In addition to the football tradition, Dallas, Arlington, Houston, and San Antonio are also home to major league teams in basketball, baseball, ice hockey, basketball, and soccer.

Food culture. Texas takes its gastronomy seriously. The state is known for Texas style barbecue, but what's lesser-known is that Texas barbecue customs differ geographically and culturally. North Texas, East Texas, South Texas, and West Texas all have their own unique barbecue styles. Moreover Mexican-style barbecue, barbacoa, is a well-loved tradition in South Texas. Another honorable mention? Tex-Mex cuisine! In Texas, you can find a distillation of Northern Mexico and Texan rancher cuisines into one bready, cheesy bundle. And as the unofficial state motto suggests, you can rely on hefty portions at every outing.

Music culture. Texas has long been the birthplace for musical innovation and hosts a vibrant music culture. Country, rock n roll, religious gospel music, and even the blues can all be heard in bars, music festivals, and dancing halls across the Lone Star State.

CNA Job Outlook. As a Certified Nursing Assistant (CNA), the culture, people, and food aren't the only things to look forward to when moving to Texas. According to the U.S. Bureau of Labor Statistics, Texas ranks third among the top five states with the highest employment level in this profession. The average hourly wage is $12.99, and the annual mean wage is $27,030.

There are also many individuals living in Texas who need basic care services. CNAs can transfer their license to Texas through CNA reciprocity, which is the process where active CNAs transfer their license to a new state for employment purposes.

Becoming a Certified Nursing Assistant in Texas

There are numerous training programs for certified nursing assistants in Texas. These programs teach caregiving skills and require a minimum of 75 hours of training. The Texas Department of Aging And Disabilities (DADS) approves CNA training programs in Texas. Complete at least 51 hours of training in the classroom to be eligible for governmental approval to transfer your CNA license to Texas.

Equivalent military training can substitute for traditional CNA training. In Texas, you may take the CNA exam if you have had at least 100+ hours of military training. If you are an RN/LPN graduate and graduated from an accredited school, then you are also eligible to take the CNA exam.

You may complete a DADS-approved training program to transfer your CNA license to Texas. If you completed your CNA training within the past 2 years, you may take the exam even if your school is no longer open.

Transfer your license to Texas through CNA reciprocity

Many CNAs from other states have applied to transfer your CNA license to Texas. Here are the required steps:

Criminal background check, required by the Texas DADS

Complete and sign

Form 5505-NAR

.

Note: CNAs from Colorado, Missouri, California, Illinois, and North Carolina are not required to fill out Part 2 of the form.

Complete and sign form

5506-NAR

, if you do not have an expiration date on your CNA certification. This form is to confirm that you have worked as a licensed CNA.

Mail both forms, a photocopy of your I.D, and your criminal background check results to the:

Texas Nurse Aide Registry, P.O. Box 149030, Mail Code E-414

Austin, TX 78714-9030

It should take 2-3 weeks to process.

**Due to the COVID 19 pandemic, however, you can email your applications and forms to [email protected].

Consider applying for a waiver if your training was completed before July 1, 1989. Just send forms 5506-NAR and 5507-NAR to the Texas Nurse Aide registry. Answer all questions fully and with honesty.

Texas is the second geographically largest state in the United States and home to a vibrant mosaic of cultures, world-class sports teams, and an iconic food and entertainment scene. It is also home to nearly 30 million residents, including adults and children who need caregiving services from an experienced CNA. If you follow the guide above, you can successfully transfer your CNA license to Texas and help to provide caregiving services to those who need it most.

If you would like to find a job in Texas, start your job search with Caregiver Jobs Now. Apply for your dream job now!

Source: Texas Nurse Aide Forms (Health & Human Services)

Additional Resources:
---

Sue Giplaye
Sue Giplaye is a freelance writer, blogger, and content developer. She wrote this article during her digital marketing apprenticeship at CaregiverJobsNow. Sue has written numerous blog posts on sites such as makefoodsafe.com and lavozweb.com, in addition to CaregiverJobsNow.
---
More CNA Resources