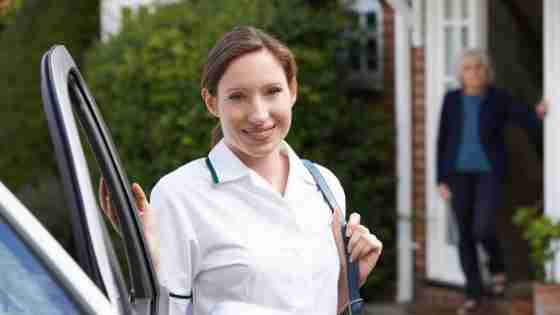 Your CNA license and moving to another state
Moving your CNA license between states is doable in states that offer CNA reciprocity. This means that, in many cases, you can move your CNA certification from the state in which you are licensed to a new state. one state to another. This is good news for nursing assistants who are moving for professional or personal reasons. It's also useful for travel CNA who enjoy working as a nursing assistant in new parts of the country.
Moving to another state can be a daunting task. You have to prepare your finances. If you are a parent of school-aged children, you'll need to prepare your children for the big move and get them settled in new schools. Your relocation likely involves budgeting, finding a new home, and finding a new job. As a CNA, figuring out how to transfer your CNA license to another state is an important item on your moving to-do list. You will need to make sure that all of your qualifications are up-to-date.
When you are settled in your new state, look for CNA jobs and caregiver jobs with hospitals, nursing homes, home care agencies, and more. With the CargiverJobsNow job portal, you can't go wrong!
What steps should you take when transferring your license to another state? What items should you prepare to support license transfer? Here is a 5-step guide to making the process of moving your CNA license to a new state easier.
5-Step Guide to CNA Reciprocity and Moving to a New State
Get in touch with the Board of Nursing or whatever part of the state government provides licensure for nurses. Request an "Application for Enrollment by Reciprocity." The majority of the states in this country have a CNA reciprocity plan in place.
Most applications will ask for your name, contact information, demographic data, social security number, and where you trained as a CNA. Be sure to select the "reciprocity" option. This will inform the State that you already have an active license in another state.
For states that do not offer CNA reciprocity, you will face additional hurdles. They may require a new practical or theoretical CNA exam for a CNA license in that state.
For the states that do allow reciprocity, submit your CNA licensing application, along with the fee, to the State where you are relocating. The fee amount varies from state to state, but it is necessary to transfer your CNA license
If any examinations or additional training courses are required in your new state, take them. For example, your home state's CNA course may be shorter than the CNA courses in your new state. If so, you will need to go through additional training to have your CNA license recognized in your new state of residence.
Items You Need To Accomplish Your Transfer
Your new state will ask you for a number of items, along with your CNA reciprocity application, before they consider granting you a CNA license. First, they will want to verify your identity. They will also definitely want the application fee to be submitted with the application. In some cases, the licensing authority will ask you to submit your application via email or fax. In other cases, you will apply for CNA reciprocity online. Here are some examples of the items that you will need to supply:
Driver's license
Social Security Number
Current CNA license and license number
Recent employment information
Proof of your educational
Criminal background check
The process of applying for CNA reciprocity to get a new license differs from state to state. Here are some examples of how to transfer your CNA license to Texas. New York, Washington DC, Virginia, and Maryland.
That's why it is so important to contact the state government to find out their requirements. This will ensure that you know the specific information you should send and the methods you should use to send this information.
Moving to another state and keeping your ability to work as a CNA involves a lot of sacrifices. It also involves a lot of opportunities. You will need to maintain your CNA skills, make new friends, embark on new adventures, and find new places of employment.
---

Sue Giplaye
Sue Giplaye is a freelance writer, blogger, and content developer. She wrote this article during her digital marketing apprenticeship at CaregiverJobsNow. Sue has written numerous blog posts on sites such as makefoodsafe.com and lavozweb.com, in addition to CaregiverJobsNow.
---
More CNA Resources