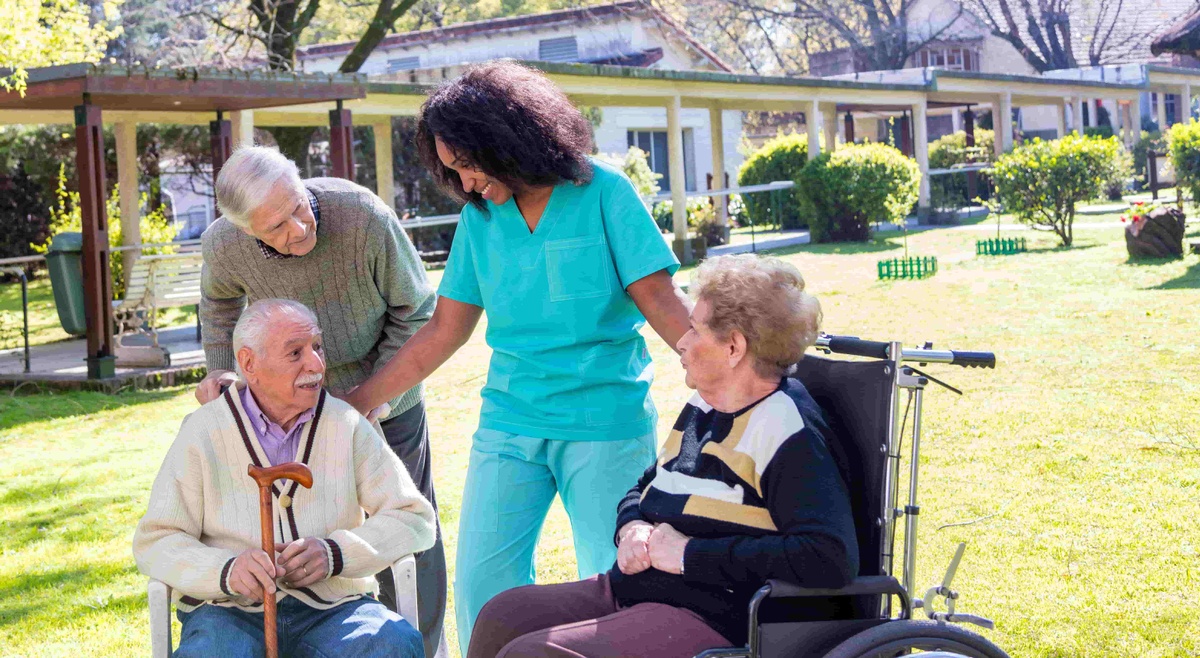 CNA Day to Day Job Duties
What is a CNA?
Certified nursing assistants (CNAs)—also sometimes known as nursing care attendants, nursing aides, and nursing attendants, and geriatric nurse aides—provide basic care and assistance with ADLs to millions of individuals. CNAs do this by working for one or more of the following places: home care agencies (or in patients' homes); nursing homes; skilled nursing facilities; continuing care retirement, assisted living, and memory care communities; hospitals; and more.
To find CNA jobs, be sure to visit our jobs page to find new and exciting Certified Nursing Assistant and Certified Nursing Aide jobs and opportunities. You can also upload your resume to make it easier for employers to find you.
Typical CNA job duties
Preparing meals, serving meals, and washing dishes;

Doing light housekeeping, changing bed linens, and doing laundry;

Measuring body temperature, blood pressure, and other vital signs;

Listening to and recording patients' health concerns and report that information to nurses;

Turning, repositioning, and transferring patients between beds and wheelchairs;

Helping clients to take a bath, brush their teeth, wash their hair, and get dressed; and

Emptying bedpans, cleaning up after a bowel movement, and other help with toileting.
Most of the duties and tasks listed above are activities of daily living—which means helping patients do things that most of us do every day—get dressed, brush our teeth, take a shower, or go to the bathroom.
CNA Job Description
What is involved in CNA's job? The most important part of a CNA job is hands-on care and support for vulnerable people who can't fully care for themselves. This may include helping older adults who are attempting to stay in their homes for as long as possible or people living with disabilities who need extra help getting in and out of bed, using the toilet, preparing meals, or taking baths. In other cases, CNAs help vulnerable people who reside in assisted living facilities, nursing homes, and retirement communities; these are considered different types of senior living communities. In addition to traditional settings for CNAs, hospitals and other medical settings are employing more and more CNAs.
The following is taken directly from a CNA job description advertised online: "The certified nursing assistant will interact directly with patients, providing comfort and transportation, monitoring their vital signs and assisting with daily living needs."
Many employers will add to the CNA job description a note that they are looking for the following: "a dedicated, compassionate, and energetic individual to be a vital link between our patients and the nurses and other facility staff."
What skills do you need to do well as a CNA?
If you are interested in becoming a nursing assistant, it is important to know what CNA skills and responsibilities are required of the job. The National Nurse Aide Assessment Program, or NNAAP®, publishes a skills list that outlines the abilities that a nurse aide (CNA) candidate might be asked to demonstrate during an evaluation test. There are 23 skills listed in this document. They are as follows:
Hand Hygiene (Hand Washing)

Applies One Knee-High Elastic Stocking

Assists to Ambulate Using Transfer Belt

Assists with Use of Bedpan

Cleans Upper or Lower Denture

Counts and Records Radial Pulse

Counts and Records Respirations

Donning and Removing PPE (Gown and Gloves)

Dresses Client with Affected (Weak) Right Arm

Feeds Client Who Cannot Feed Self

Measures and Records Electronic Blood Pressure

Measures and Records Electronic Blood Pressure

Gives Modified Bed Bath (Face and One Arm, Hand and Underarm)

Measures and Records Urinary Output

Performs Modified Passive Range of Motion (Prom) for One Knee and One Ankle

Performs Modified Passive Range of Motion (Prom) for One Shoulder

Positions on Side

Provides Catheter Care for Female

Provides Foot Care on One Foot

Provides Mouth Care

Provides Perineal Care (Peri-Care) for Female

Transfers from Bed to Wheelchair Using Transfer Belt

Measures and Records Manual Blood Pressure
Although this list may be a little intimidating, rest assured that these skills are taught during nearly every CNA training program.
In addition to the "hard" skills (above), there are at least three essential "soft" skills that all CNAs must also have for the job. These are: compassion, attention to detail, and communication.
Compassion
Compassion is considered to be the most important CNA skill. Why? First, employers want to know that their caregivers will care about—and take care of—their patients, no matter what. Even when the cases are tough, compassion for the struggles of a patient and their family can influence the quality of care they are provided. Second, when caregivers consider their patients' needs first, everyone wins. One of the best reasons to become a CNA is the satisfaction of making a difference in the lives of patients and residents. They rely on compassionate care from well-trained professionals. As a direct caregiver, CNAs spend the most time with patients and residents, and eventually form trusting relationships and bonds with clients.
High attention to detail
Attention to detail is another important skill to have as a CNA. Nearly every patient will have a plan of care that was developed by the nurse and/or doctor, and in some cases, in collaboration with the CNA. This plan of care is an extremely important document for CNAs, as it lays out how and when the patient is to receive care. Addressing all of the details in the care plan is a core part of CNA responsibilities. This is why having the ability to track details is one of the top three most important CNA skills to have.
One of the main reasons why it's so important to have attention to detail is because nursing assistants spend so much time with their patients, and therefore have the best opportunity to notice changes in their clients' health. A good CNA has detailed knowledge of the patients in the facility, including their usual preferences, behaviors, mental health needs, and overall physical condition and needs. CNAs may be the first people caregivers to notice small, but important changes in a patient's condition—something that other people may miss. In addition, a CNA may be the first to notice potentially serious symptoms such as shortness of breath, leg swelling, or increased confusion. All these subtle red flags could be indicative of much more serious issues, and patients rely on CNAs to notice them and take appropriate action.
Communication
Communication is yet another important soft skill for a CNA to possess. Active, thoughtful listening is one of the most important CNA skills in any work setting. It is always important for a CNA to understand both the meaning and intent of what their patients and their families are communicating during conversations. It's also important to communicate sensitive topics in a kind and respectful manner. Cultural differences between health care providers and clients' families can sometimes result in misunderstandings. It is therefore important to know the basics of your patients' culture with regard to communication.
Speaking of cultural differences, CNAs come from all parts of the world and speak many different languages. This can be a great match for patients who speak languages other than English. In some settings, employers can match these patients with a CNA who speaks the same language. Your unique communication skill is a huge benefit to patients who may be feeling isolated due to not sharing a common language or means of communication with their caregivers. It's a great reason to let employers know if you are fluent in any languages other than English.
Conclusion
CNAs are the backbone of any health care team. By providing direct basic patient care, you ensure that patients are maintaining the highest possible quality of life. Because you spend the most time with your patients, nurses rely on you to report anything new or unusual. In addition, you support your patients by providing compassionate and attentive care, and ensure the ongoing physical and mental well-being of their patients with strong communication skills. Working in health care can be demanding, but the role of a CNA is fulfilling because every day presents an opportunity to make a difference in someone's life.
Additional Resources
Are you ready to become a CNA? Here's a preview of all the skills and qualifications you need to become a CNA.

Want to know how you can get a higher-paying CNA job? Read our CNA salary guide to find the employers, on-the-job skills, and locations that pay the most.

If you're ready to begin applying for CNA jobs, check out our CNA resume guide—complete with a free resume template, tips for writing a great resume, and pointers for common interview questions!
---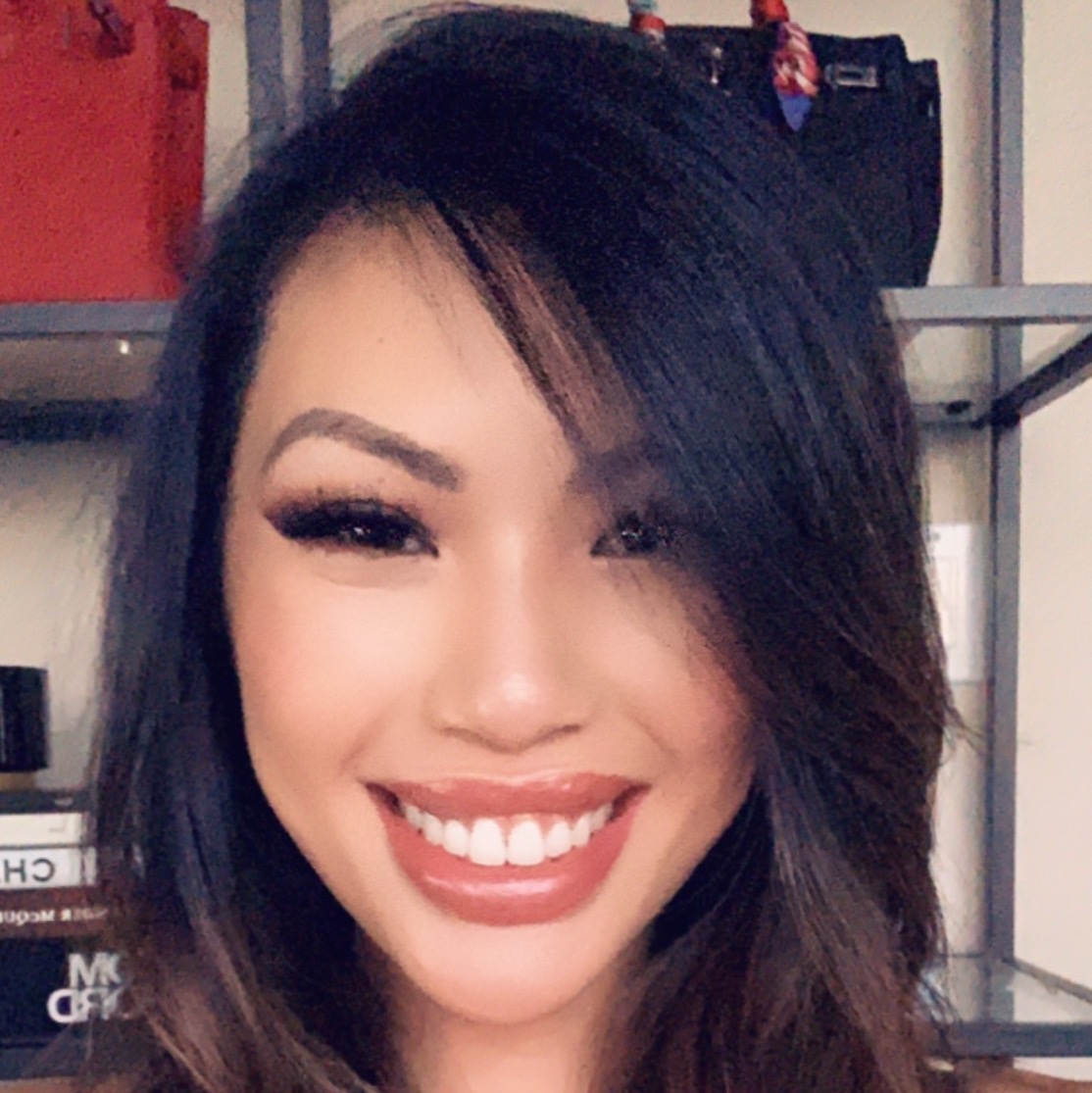 Victoria Young
Victoria Young is a Digital Marketing Strategist. She developed a life-long interest in business, creative, and techy stuff after spending her entire life in the Silicon Valley. When she isn't helping business owners achieve their digital growth goals, she's doing a vinyasa flow, lifting heavy weights, or throwing one of her epic dinner parties.
---
More CNA Resources