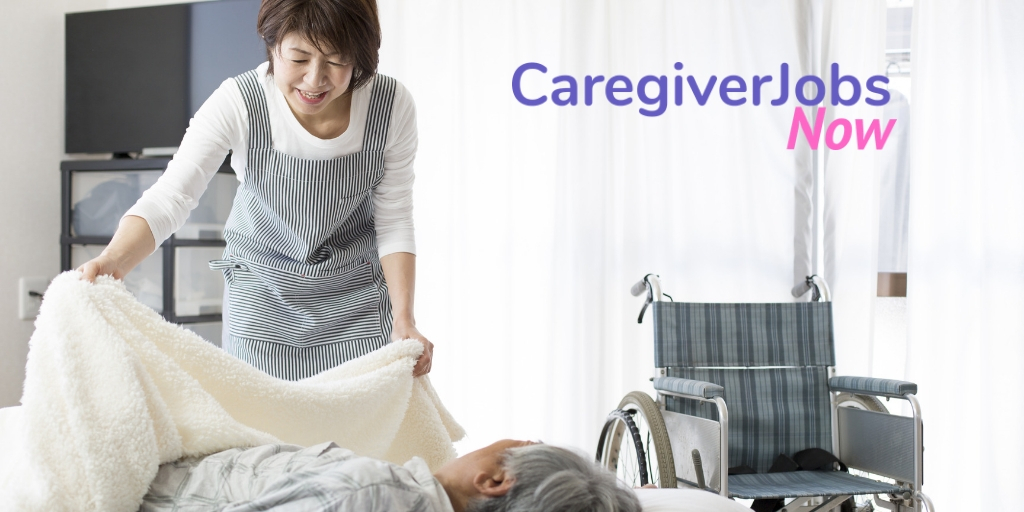 The CNA job description: what employers really want
Job descriptions for CNA and what they really do in their jobs
If you're reading this, you might be wondering how to interpret those CNA (certified nursing assistant) job descriptions that you'll find all over the web. They all look so similar, don't they? You must be compassionate. You must have a CNA license. What else? What is the real story behind the job descriptions? What does it mean to work as a CNA? What do they really do in their job? What do employers really want?
Compassion and Caregiving: Why do so many job descriptions require compassion?
A CNA job description usually includes compassion. It is almost always present because it is essential for every healthcare professional who works directly with clients, patients, or residents. When we are taking care of people in need, they depend on us to see beyond what's happening in the current moment. If your client is rude or combative towards you or just really sad, it might feel like they are angry at you. It's more likely that it has nothing to do with you. Compassion involves being able to see past your clients and or residents' kicks and screams to their internal pain, frustration, and sense of loss. Compassion is how you find patience and generosity when the people in your care need you the most. It's a part of the job. No exceptions.
Job Locations: Where do CNA really work?
Okay, let's start with the big picture. A certified nursing assistant provides hands-on care and support for vulnerable people who can't fully care for themselves. Those people may be seniors hoping to age in place or people living with disabilities who need extra help getting out of bed, using the toilet, preparing meals, or taking a bath. This type of care is usually described as home care. It means that the location listed in the CNA job description may be in a totally different city or even a different state than the office location of the home care agency hiring nursing assistants. In other cases, CNAs help vulnerable adults who reside in assisted living facilities, nursing homes, and retirement communities; these are considered different types of senior living communities. Nursing assistants are getting more and more jobs in hospitals and medical settings, in addition to the more traditional senior care settings.
Job Duties: What do nursing assistants really do at work?
The most famous parts of CNA's job duties are helping people with their activities of daily living, also known as "ADL's." This part of the job stays the same across all the different types of CNA jobs in-home care, senior living, hospitals, and more. Here are some examples of how CNAs help people with their activities of daily living:
Preparing meals, serving meals, and washing dishes

Doing light housekeeping, changing bed linens and doing laundry

Measuring body temperature, blood pressure, and other vital signs

Helping clients to take a bath, brush their teeth, wash their hair, and get dressed

Emptying bedpans, cleaning up after a bowel movement, and other help with toileting
As you can see, CNAs provide very intimate care. Imagine how it feels to have a stranger laying their hands on your body to help you clean and groom because you can no longer do these things for yourself. As mentioned earlier, that's why compassion matters so much. It's also why so many clients and residents may become very attached to the CNA who provide care. They've built trust with you and it can be hard to imagine starting over with someone new.
Hospital CNA Jobs: Wait, are CNA job duties different in a hospital?
In hospitals, CNA may have an expanded CNA job description. They may learn how to take an electrocardiogram or EKG, draw blood, serve as a patient escort, measure urinary or other body fluid "ins and outs" and so much more. These responsibilities are often the domain of Patient Care Technician or PCT. A CNA can become a PCT through on-the-job training or a special training program at a community college or training center. Learn more about getting hospital CNA jobs so that you can expand your job options.
Job Requirements: What are all those "musts" in CNA job descriptions?
Almost all states that certify CNA require you that you have an active certification from the State that you're working in. Whether or not your patients, clients, or residents are young or old, you need to be able to react fast if they have a cardiac arrest. That's why CPR certification is another must for CNA, no matter where you are working. First Aid certification is also required by most employers.
Our caregiver jobs company is based in Maryland where you don't need a high school diploma or a GED to become certified as a CNA. Yet, some employers will still require that a CNA have a high school equivalency to get hired. It's not fair, but you will have more options if you have a GED or high school diploma along with your CNA license. Other requirements include proof of your identity (e.g. a driver's license or passport) so that they know you are who you say you are. You'll need proof of your eligibility to work, health clearances, and communication skills. Sometimes you will see employers sneak in language about compassion in the CNA Job Requirements section too! That's how you know it's really important to them and they will be asking you questions during your interview to figure out if you are a compassionate person.
Finding CNA Jobs:
It's wonderful that you are (or will be) a certified nursing assistant! Caregiving is such important work and there is more work available for CNA than ever before. If you want to get your CNA certification, stay tuned for an upcoming article on how to get certified in 5 easy steps. If you are already a CNA, visit Caregiver Jobs Now to find the best CNA jobs with the most hours doing work that you love.
---
More CNA Resources