11 Interview Tips for CNA Group Interviews
CNA group interviews can feel overwhelming...
You've got this!! Just trust that you will do well. That's why we are sharing group interview tips for CNA and Caregivers. Hiring companies often hire more than one CNA, Home Health Aide, or other Caregivers so you don't need to compete with the other CNA looking for jobs. Just relax, smile, and do your best! We want you to find a job that you love!
Our top 11 interview tips for CNA group interviews:
Dress nicely so that you stand out in the group. Ask the company if they recommend wearing scrubs or business/business casual dress.
Arrive early. Make sure that you know about the company and the company mission.
Say hello to the people doing the interview and your fellow job candidates. Give a firm handshake.
Be prepared to explain why you want to work for that particular company
It will be easy to daydream. Don't! Pay attention to the questions so that you're not caught off guard.
Look interested. Establish eye contact, but not in a creepy way. Nod and smile when someone says something interesting.
Agree with your colleagues (sometimes) who are also being interviewed. Show that you're a team player and a thoughtful person.
Never ever touch your cell phone. Put the phone away. Turn it off. Don't even let it vibrate.
If you're not sure how to answer a question, you may start by saying "That's a really good question…." This will give yourself a few moments to think.
Be prepared to discuss why you do this type of work. You can include a personal story of caring for a loved one. Or why you became a caregiver. They are looking for evidence that you are a caring and compassionate person.
Don't forget to thank your interviewers for their time and consideration.
We are rooting for your success in your job interview! To learn more about how to perform well during your CNA or Caregiver job interviews, consider the following:
Now that you know your CNA interview tips, visit the page on our website that lists caregiver jobs and apply for CNA jobs near you in senior care and healthcare. For those of you who are also geriatric nursing assistants, learn more about getting the best GNA jobs.
The Caregiver Jobs Now Team
P.S. For extra credit, send a thank you note by email or snail mail!
---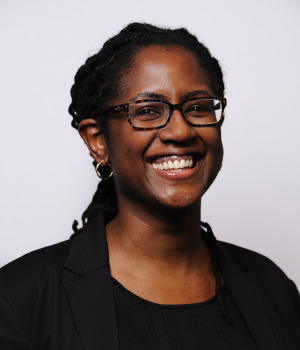 Dr. Charlene Brown
Dr. Charlene Brown is the Founder of Caregiver Jobs Now where we connect CNA and Caregivers to meaningful jobs. She is a recognized expert in public health who is Board-certified in Preventive Medicine, a graduate of Harvard Medical School, and licensed to practice medicine in the State of Maryland. She is also the founder of CNASimVR.com, a company creating CNA simulations for certified nursing assistants during the pandemic.
---
More CNA Resources