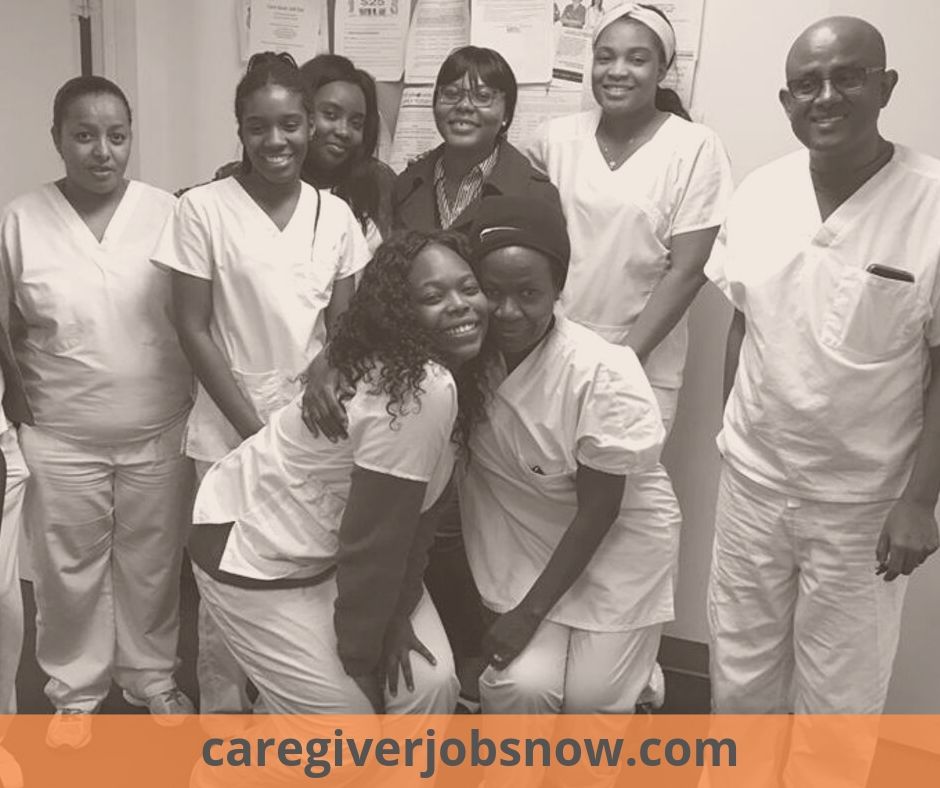 The Ultimate Guide to GNA Jobs
So, are you trying to figure out if you want to become a Maryland CNA or Maryland GNA?
CNA vs. GNA
Let's start by reviewing what the actual letters "CNA" and "GNA" mean. A CNA is a certified nursing assistant. In various parts of the country, a CNA is also called a certified nurse's aide, licensed nursing assistant (LNA), state-tested nursing assistant (STNA) and more. A GNA, however, is a geriatric nursing assistant or geriatric aide. In Maryland, the GNA subspecialty is only for people who are already licensed as certified nursing assistants.
Why are GNA jobs special?
While a GNA can work anywhere that a CNA can work, a geriatric nursing assistant is the only type of nursing assistant who can legally work in skilled nursing facilities in Maryland, under the law. In other words, if you want to work as a nursing assistant in a nursing home anywhere in the State of Maryland, you will need to get additional training beyond your CNA courses and CNA certification. A certified nursing assistant who has taken additional coursework to become a geriatric nursing assistant cannot legally work as a nursing assistant in any Maryland skilled nursing homes.
How do I find and choose CNA GNA Classes?
The first step is to review the list of all of the 2019 CNA and GNA training programs in the State, published and approved by the Maryland Board of Nursing (MBON). If you have a CNA license already, then you just need a program that has GNA classes. Or, if you are exploring becoming a certified nursing assistant for the first time, then you can find CNA programs that offer comprehensive CNA/GNA classes that prepare you to work as both a CNA and GNA.
When choosing a place to do your GNA training, you'll need to make sure that the GNA classes are good enough to prepare you to take the NNAAP Exam (National Nurse Aide Assessment Program) Examination. The names of the required classes to be eligible to take the Maryland GNA exam are different at each of the schools that offer GNA classes. Review the list of required courses at each school that offers GNA training on page 7 of the list of 2019 approved nursing assistant training programs.
Passing the NNAAP exam
It's important to remember that you cannot work as a geriatric nursing assistant until you have successfully passed the GNA exam (written and skills). When you are evaluating schools, be sure to ask them about their GNA exam pass rates so you can figure out if they are doing a good job with training and test preparation. Once you pass the GNA exam, then the Maryland Board of Nursing will be responsible for providing your actual GNA license, not the company that conducts the GNA exam. If you miss the GNA exam, you still be able to take it, under certain circumstances.
How do I get a GNA License?
The Maryland Board of Nursing explains the initial GNA certification and we've summarized it in 7 easy steps:
First, you will need to complete GNA classes at a CNA/GNA training program approved by the Maryland Board of Nursing, as described above.

Second, if you don't already have a CNA license, you will need to get it from the Maryland Board of Nursing.

Third, you'll

apply to take the GNA exam

and pay the necessary fees. There is a

handbook from Pearson Vue

that explains the process in more detail.

When your results are calculated, they will be sent to the Maryland Board of Nursing for review.

If you've passed the NNAAP exam, your GNA license status will be updated in the

MBON license lookup

database to include your GNA license. You won't get a new document, but it will show up on your CNA certification whenever you renew your CNA.

You will need to meet all federal requirements and renew your GNA certification when needed.

If you need to take additional training, you can retake the nursing assistant training programs as needed.
I want to get hired. How do I prepare?
Most skilled nursing facilities will wait until you have passed the exam and received your GNA license before hiring you in GNA jobs. This makes sense because nursing assistants cannot legally work in a nursing assistant capacity in nursing homes until they have a GNA license from the Maryland Board of Nursing. Unfortunately, this can mean that you will face a waiting period between the time that you finish your GNA classes and the time that you are legally licensed and allowed to work as a geriatric nursing assistant in a skilled nursing facility. The Maryland Board of Nursing will need to be certified as a GNA first.
As we mentioned earlier, a geriatric nursing assistant can work anywhere that a CNA can work because you have to be a CNA in order to become a GNA. That's good news for you as a new GNA graduate. This means that you can get a job at a home care agency, assisted living facility adult daycare center, or even a hospital. If you have your heart set on working in a nursing home, then prn work for a healthcare staffing agency, home care agency, or another employer may be a great way to pay the bills until you get your GNA license. You may also choose to continue in a job outside of nursing to pay the bills.
You can prepare for GNA job interviews using the techniques that we described for CNA interviews. Consider the following resources:
How do I find GNA jobs near me?
If you're wondering how to find GNA jobs near me, visit the listings for caregiver jobs, including GNA jobs, on our website. You can limit your search to Maryland. In fact, there are some particularly hot markets for GNA jobs in Maryland.
Check them out below!
We wish you an exciting career as a geriatric nursing assistant. Remember, a GNA in Maryland is similar to a CNA in most other states. Take the right GNA classes, study for and pass the GNA exam, get your GNA license, and look for the best jobs.
The CaregiverJobsNow Team
---