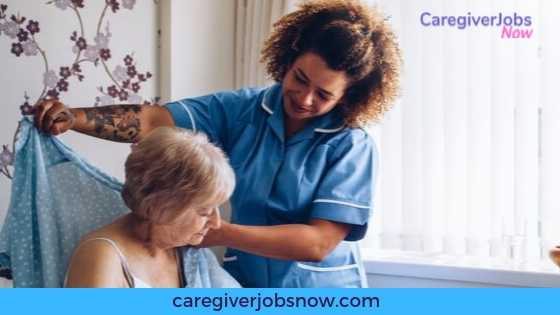 How to Start a Private Home Care Business
Getting Started!
Have you considered starting a private home care business? You have unique insights from caring for a loved one, working as a CNA or caregiver in home care, and so much more. You can use these to shape how you approach starting a non-medical home care agency.
Home care is a $100 billion industry that is not showing any signs of slowing down. With the Baby Boomer generation aging, the right time to get started is now. CNAs and caregivers are the lifeblood of private duty home care agencies and will always be in high demand. If you have worked as a CNA or caregiver, it makes a lot of sense for you to become the Founder and Owner of a home care agency that shows respect for caregivers. While getting started, you will need a business plan that addresses your company's formation, how you will comply with regulations, your funding sources, marketing, sales, technology infrastructure, and so much more.
Here are 11 simple steps to help you with starting a home healthcare agency that helps people in need. Below, we provide some key considerations and simple steps that you can take towards pursuing your dream of starting a home care agency.
#1: Decide what kind of home care agency you want to create
There are many considerations when you are starting a private duty home care agency, in part, because there are so many types of home care businesses. Here is an illustrative list of the different kinds of home care agencies for you to consider: Durable Medical Equipment (DME), Therapy Services, Skilled Nursing, Non-medical Home Care (Aides only), Ventilator Services, and more. You could even start a healthcare staffing agency if that interests you. The simplest and most common type of agency is a non-medical home care agency that does not offer medication management. On the list above, that would be the "Skilled Nursing and Aides Only" category, with a focus on helping people manage their activities of daily living. Services include grooming, cleaning, bathing, dressing, light housekeeping, meal preparation, medication reminders (not management), and other non-medical services.
#2: Investigate your state's home care agency regulations.
For this article, we will assume that you'd like to learn how to start a private home care business that offers non-medical home care services. In other words, an agency that provides support to seniors and people with disabilities who need help with the activities of daily living. One of the first items to explore is the agency licensing requirements in your state. Once you understand this regulatory framework, then you can start the process of creating an agency that connects families in need of your caregiving services. For example, in Maryland, home care agencies are called Residential Services Agencies or RSAs. You'll need a license to operate.
#3: Create your business entity & get insurance
Now that you've chosen the type of agency you'd like to create, you should decide if your agency will be for-profit or nonprofit. This decision will help you determine if you should create a 501c3 (nonprofit) organization or a for-profit business entity such as a limited liability company, a corporation, or a partnership. Choose the category that best fits your vision. Discussing options with an attorney will help you to understand the legal requirements and the tax implications for each type of entity.
You will need business liability insurance, workmen's compensation insurance, health insurance, and more. Discuss your needs with a lawyer and an insurance agent to identify the best mix of insurance options to consider as you explore how to start a private home care business.
#4: Obtain your Federal Employer ID Number (FEIN)
You can obtain your Federal Employer Identification Number from the IRS. It is your tax ID as a business, similar in purpose to your social security number. The IRS provides clear instructions on how to obtain your FEIN. Identify your insurance requirements and obtain insurance.
#5: Join your local home care trade association
Becoming involved in your local trade association is a great way to meet fellow agency owners, build relationships, and network. You can learn an immense amount through the experiences of and lessons learned from your peers. If you join before you apply for state licensure, you may be able to avoid some of the pitfalls that they have encountered. They may have advice about how to create policies and procedures manuals. They may even be able to point you towards consultants who can help you throughout the process of starting your agency.
#6: Create (or purchase) a Policies & Procedures Manual
You will need this to establish a framework for operating your business, and the policies and procedures manual will be your go-to guide for operations. You will also need it to submit with your application to the state government for licensure. Your policies and procedures manual will address everything from clinical assessment and care plans, supervision, on-call and scheduling, position descriptions, employee and payroll records, orientation, client billing, and so much more.
#7: Apply to your state government for licensure
When you're figuring out how to start a private home care business, you'll need to be certain about the agency category that you want to apply to you. When this is clear, gather your business, insurance, policy, and other information to support your application to the state government for licensure to operate. For example, in Maryland, there are three levels of RSA. The different levels reflect the complexity of the care you wish to deliver and whether or not your services will include medication management. A Level One RSA is the most basic category and the one most commonly used by people starting non-medical home care agencies. Here's Maryland's initial application for licensure to provide an illustrated example of the licensure application process.
Each state has different agency licensure requirements and refers to private duty home care agencies by different names. Importantly, not all states regulate the creation of non-medical home care agencies.
#8: Decide how you'd like to receive payment
Some non-medical home care agencies only accept clients who can pay out-of-pocket. Others take a mix of private pay and reimbursement from sources such as Medicaid. Still, others will rely entirely on reimbursement from Medicaid or other governmental sources. There is no right or wrong answer to how you start a private home care business and what types of funding you accept. You'll need to identify the path that makes the most sense for you.
#9: Apply for governmental funding, if that's right for you
Consider applying to Medicaid, Veterans Administration, and other agencies for government funding. Several state and federal agencies pay for caregiving services for those living in poverty, veterans, and more. There may be delays in reimbursements for caregiving services. You will need adequate cash reserves to cover payroll until you have consistent and sufficient cash flow.
#10: Market your agency and pursue sales
If you seek clients, who will pay out-of-pocket, explore both online and offline marketing and sales strategies. These strategies may include a mix of relationship-building with local hospitals, doctor's offices, surgical centers, and other referral partners. It may consist of investing in your website and in digital marketing to reach clients online. There may even be companies that target you as you are learning how to start a private home care business and offer to sell customer referrals to you. You'll also need business cards, brochures, and other marketing materials to share with your growing list of referral partners. As you consider your marketing strategy, keep in mind that some state regulations include specific marketing guidelines that need to be followed (e.g. Maryland).
#11: Recruit a supervisory nurse and your team of caregivers
Your first step is to recruit, interview, and hire a part-time registered nurse (RN) who will meet with your new clients and develop care plans for your caregivers. It is now within your power to create caregiver jobs for home health aides and CNAs. Sadly, nearly half of caregivers are not fully employed. You can change that. You will want employees that will reflect well on your business.
Put your employment ads on popular job sites and promote yourself at local community colleges and private career schools that offer CNA programs. Niche caregiver job boards (e.g. CaregiverJobsNow) are an exceptionally cost-effective way to recruit caregivers for your home care agency. Mega job boards like Craigslist, Career Builder and Indeed are also important tools for recruiting. Be sure to comply with labor laws and hire caregivers as W-2 employees unless you have an approved status as a nurse referral agency within your state.
Closing Thoughts
These steps are just the beginning. You will also need to choose the best technology platforms for your scheduling, payroll, billing, choosing a location, buying office furniture, and more.
Remember that you have unique insights about the needs of your clients, how to respect and retain the caregivers, and how to ensure quality care. Use those insights and it will give you an advantage relative to the competition. Just build the best private home care business that you can! Pay this knowledge forward. Be sure to share with others who are still figuring out how to start a private home care business. You have so much to share!
Special thanks to Ms. Dawn Seek, the Executive Director of the Maryland National Capital Home Care Association (MNCHA), for her contributions (and corrections) to this article.
---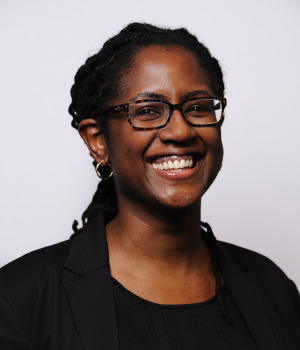 Dr. Charlene Brown
Dr. Charlene Brown is the Founder of Caregiver Jobs Now where we connect CNA and Caregivers to meaningful jobs. She is a recognized expert in public health who is Board-certified in Preventive Medicine, a graduate of Harvard Medical School, and licensed to practice medicine in the State of Maryland.
---
FIND CAREGIVER JOBS NOW
---
Hundreds of CNA and Caregivers have found jobs with the help of Caregiver Jobs Now.
By clicking "Sign Up" you are consenting to receiving messages related to jobs, marketing, events, career advice, and more from Caregiver Jobs Now and job opportunities from employers, and may opt out from receiving such messages by following the unsubscribe link in our messages, or as detailed in our terms.
---
Leave a comment:
---
Comments:
There are no comments on this story yet.