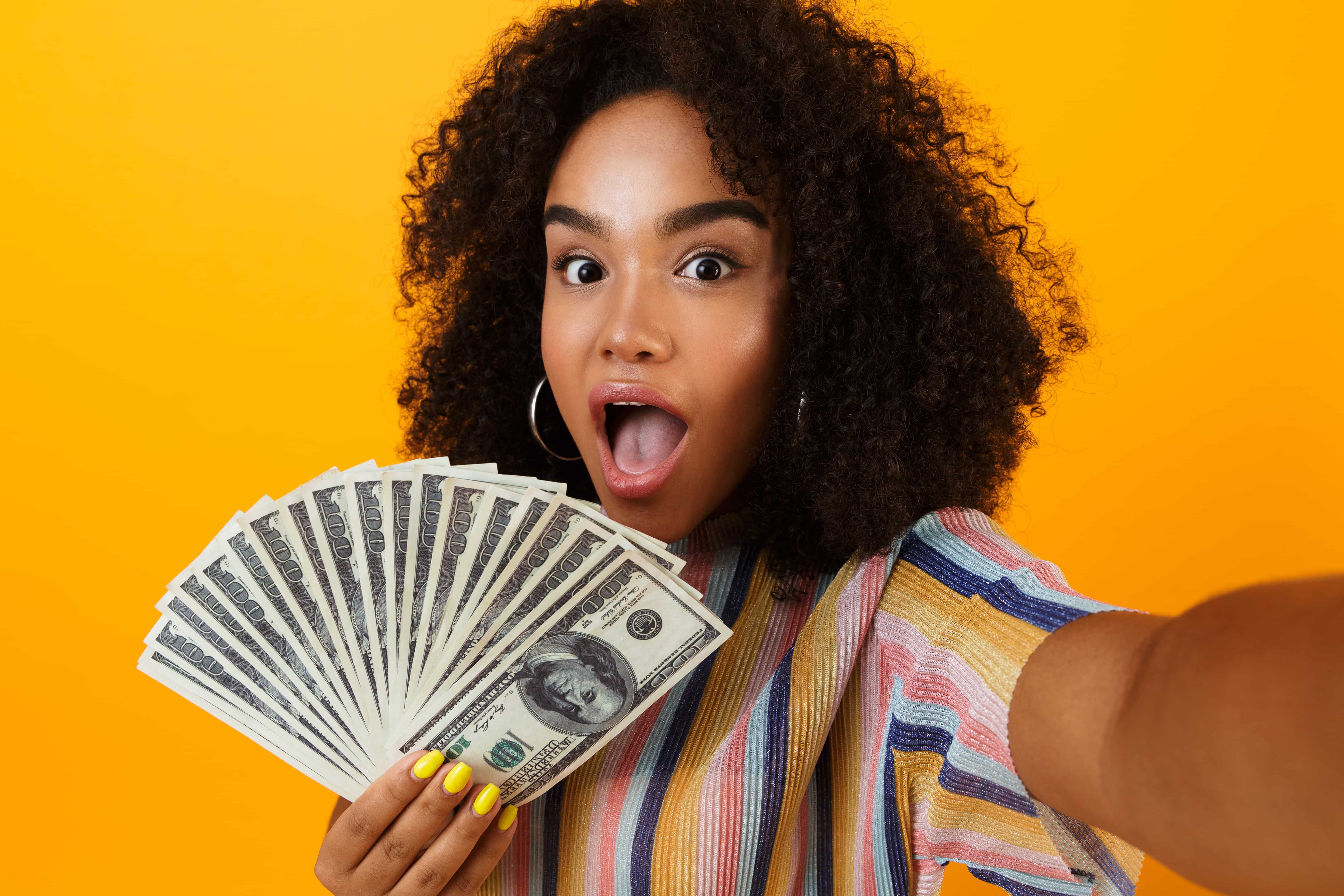 How to make more money: 10 tips for CNA & Caregivers
If you enjoy this post, be sure to visit our jobs page to find new and exciting career opportunities near you. You can upload your resume to make it easier for employers to find you.
If you're anything like me, you might log into your bank account and wish that a good Samaritan had deposited a surprise million dollars for you. After all, speaking as a certified nursing assistant or aide (CNA), we can all agree that the average CNA salary could be higher, and most of us could benefit from some extra cash. Although a very charitable person is not likely to give us that much money anytime soon, we are fortunate to be living in a thriving gig economy where we can influence our own CNA pay, and making money is (sometimes) as easy as downloading an app.
My name is Ama. I've been a certified nursing assistant for 6 years. All of the CNA salary increase strategies listed below are actively used by CNA and caregivers in my social network. They know how to make more money by mixing and matching the strategies below. Have you found a great way to make more money as a CNA that isn't listed below? Contact us and let us know!
Wondering how to make more money? Check out these 10 simple steps:
#1. Work for multiple companies and get more hours
Pro re nata (PRN), Latin for "as needed," refers to on-call work that is available to caregivers and other health care workers. As a CNA or caregiver, getting more hours is often a priority, so it's a great idea to look around for PRN opportunities. You can find flexible jobs at home care agencies, staffing agencies, or at facilities looking for PRN employees. If your career has been in-home care, you can make extra money as a part-time worker for an assisted living facility. Get the most hours by taking multiple jobs with different care companies. Also, consider an additional job outside of caregiving.
Some CNAs work additional retail positions at shopping malls, grocery stores, or home improvement stores. Others supplement their income as warehouse workers. You can even drive for a rideshare company like Lyft or Uber. Another option is to work in restaurants or for food delivery apps like DoorDash, GrubHub, and UberEats in order to get extra hours. Pay attention to companies that take care of their employees--Amazon and Target have guaranteed at least $15 per hour to their workforce.
During the COVID 19 pandemic, these gig economy jobs carry the risk of contracting COVID 19. If you do this type of work now, be sure to ask them if they provide personal protective equipment (PPE). Instacart workers are currently on strike because they want hazard pay and access to PPE.
#2. If you're a licensed CNA, GNA, or LPN, become a traveler
Becoming a travel CNA is easier than you think. Travel staffing agencies help facilities all over the US (and beyond) to find nursing assistants, practical nurses, and registered nurses who are willing to move and temporarily cover shifts for various amounts of time. It may be a few weeks or a few months. They usually pay a higher hourly rate. They may help you to figure out how to get your license in your new state. Some even help you to find housing and cover your travel expenses. Many recruit on Facebook. Just search "travel CNA" in Facebook groups and reach out to recruiters. Consider it a fantastic opportunity to explore a new city, state, and even lifestyle.
During the 2020 coronavirus pandemic, there are more CNA travel jobs than ever before. Most are offering hazard pay at much higher hourly rates. If you are willing to serve patients with COVID 19, nursing homes and hospitals are hiring all over the country.
#3. Ask clients to refer you to their friends and family members
Tap into your personal network as a way to build your list of clients. Many of our private clients are willing to refer us to their friends who also need help at home. Just ask so that your name will be top-of-mind when the opportunity comes up. For example, you could consider babysitting the children and grandchildren of clients and friends. There are some online websites that make it easy to find babysitting gigs. Or they may have friends who are seniors who need some extra help with their activities of daily living. These are all great ways to fill in gaps in your schedule as a caregiver and boost your CNA salary.
Caregivers make more money with shorter shifts
#4. Consider accepting shorter shifts from home care agencies
Short shifts may sound like a bad idea at first. Perhaps you are worried that it contradicts common sense approaches to making more money as a CNA. You might be wondering, "Wouldn't shorter hours mean lower overall pay?" That's often not true. There are hiring companies that pay a higher hourly rate for short hours. A local Maryland home care agency pays double the hourly rate to caregivers who accept 2-hour shifts. If you can, try to fit as many of these double-pay shifts into your work week. This can help you to increase the amount of money that you make, faster.
#5. Move to a state where CNA and caregivers make more money
Certified nursing assistants (CNA) make a median annual salary of $28,540, according to the Bureau of Labor Statistics (May 2018). CNA who worked for the government or in hospitals made more money than those working in other settings. CNA in the highest 10% of earners actually made more than $39,560 yearly. The highest hourly rates for CNA are Alaska, New York, Hawaii, California, and Nevada. The most commonly reported hourly rate for CNA in Alaska was $19.15. Any interest in moving to Alaska? Hawaii? If you're ready for a major life change, this might be it!
#6. How to make more money with your home
Do you have an extra room that isn't currently occupied? Maybe you just moved into a house with more rooms, or maybe one of your children just left for college. If you live alone, with roommates, or with your family, you may be able to offer that extra room to others for money. The easiest approach is to find a roommate. Instead of living alone and footing all the bills, if you have an extra bedroom you could rent it out and make some money on the side.
You can also earn money as an Airbnb host if you have extra space. Simply enter your city, type of space, and the number of guests that your space can accommodate into Airbnb's monthly earning potential calculator to get an estimate of your possible passive income. All you need to provide are the essentials, such as toilet paper, soap, bed linens, and at least one towel and pillow per guest. You can choose your own schedule, prices, and requirements for guests. This, however, will not work for everyone considering that some may not have an extra room, may have family or prefer to live alone.
With the coronavirus pandemic, however, ensuring the health and safety of your guests will be more difficult than ever. It may be best to consider this approach at a later stage of the pandemic once a vaccine and effective treatments are available.
#7. Use online apps to find private clients
Neighborhood apps like NextDoor, a leading neighborhood social media platform, are a fast way to advertise services and stay informed about events in the neighborhood. Members can post ads and ask for recommendations for the best vendors. Because local word-of-mouth marketing is one of the most trusted forms of advertisements, crowd-sourced recommendations on NextDoor can be very effective for gaining new clients. Simply create a short post introducing yourself, your areas of expertise, and your services to start a conversation with community members. You can even create discounted deals for your preferred geographic areas or special promotions for holidays.
There are also companies like CareLinx that help you to find families who are looking for caregiving support without a home care agency. By working as a private duty caregiver, you can set your own pay rate. It involves more responsibility, however, because you have to keep track of your income tax obligations and find your own insurance. These options make it possible to find opportunities and let people know about your caregiving services within a given geographic area.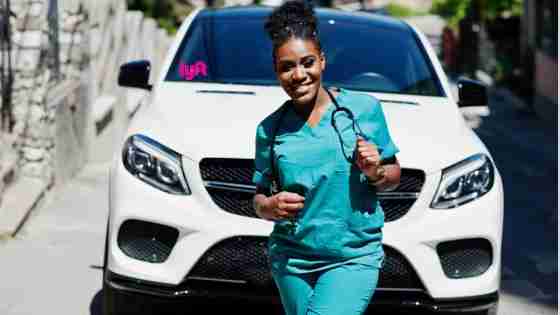 CNA making money as a Lyft driver
#8. Drive for a rideshare company
Ridesharing apps like Uber, Lyft, and Via are bigger than ever in some parts of the country. Their growth is due, in part, to the many drivers who want to make some extra cash that isn't tied to a rigid schedule. As a rideshare driver, you can decide how many hours and days of the week that you want to work, which time of day you want to work, and the geographic areas where you want to work. To take a break to eat or run an errand between driving jobs, you can simply pause your rideshare app until you're ready to begin accepting ride requests again. If you don't want to work, you don't have to notify anyone. If there is severe weather or if you're driving during rush hour, you can make even more money thanks to surge pricing.
There are catches, however, since some of these companies require you to have a late-model car that is in good shape. Some allow you to rent a car to drive for them, but you'll need to drive a lot of hours to make enough to pay for the rental and still have money left over. They check your driving record and background. One nice feature of these rideshare opportunities is that the miles you drive are tax-deductible. There are some companies (e.g. Turo) that let rent out your car to make extra money when you're not using it.
#9. Drive (or bike) for a food or package delivery service
Similar to the explosion of the ridesharing business is food delivery. Companies like Postmates, DoorDash, InstaCart, Shipt, and even Amazon pay their drivers to pick up packages and deliver them to their hungry customers. In general, earnings are based on the number of orders delivered and also the distance traveled. Although tipping is not mandatory, many customers do give tips. If you'd like to become a driver, the sign-up process can be fast.
#10. Market your side hustle (e.g. caterer, selling makeup or jewelry, hairstylist, photographer)
Caterers, hairstylists, beauticians, and photographers are all making extra income on the side. Others sell makeup (e.g., Mary Kay, Younique), candles (e.g., Scentsy), jewelry and more. There are so many businesses that you can run on the side. Some CNAs even run a daycare business, while doing PRN work on the side. Regardless of your side hustle, you can use social media to grow your business.
Do you want to be paid to give relationship advice, create meal plans, or design pieces of art and calligraphy? Advertise your freelance services, build your clientele and earn what you're worth on Fiverr.
Are you talented at making jewelry, sewing clothes, or crafting greeting cards? You can sell your handmade work on Etsy.
Are you a cosmetologist, esthetician, nail technician, or hairdresser on the side? Consider marketing your talents on Facebook, Instagram, Snapchat, and more; social media can be a very useful tool for this purpose. To get started, take some before-and-after photos of your work on friends and family. Use hashtags and participate in conversations to increase awareness and visibility.
Do you enjoy house cleaning, gardening, and running errands? Do you have a knack for assembling furniture? Do you have time to stand in line for people who don't have time to wait in line themselves? Try signing up for TaskRabbit to get paid per job by helping neighbors in need.
Even if you don't use social media, some of the caregivers in our network market their skills by word-of-mouth. For example, one caregiver in our network markets her make-up and cosmetology skills by word-of-mouth. Another is a bridal hairstylist who distributes flyers and business cards at apartment complexes and bus stops. You can create business pages on Yelp and Google My Business for locals to easily find your services. You can advertise your menu of services, promotional deals, and collect customer reviews.
How to make more money: a bonus option
CaregiverJobsNow is growing its caregiver network so that more caregivers are applying to jobs on our job board. One really easy way to make more money is to refer your CNA and Caregiver friends to our network. If you refer someone who completes and publishes a full profile and applies for a job, you'll get one credit per person. When you've successfully referred at least 25 people who upload their resume or complete their profile, the company will send you $25. Contact us to learn more!
For more details on each of the companies mentioned here, please go their links to get more information and details about their requirements. Neither I nor CaregiverJobsNow is affiliated with or endorse any of the companies described above except for CaregiverJobsNow. To apply for jobs, visit listings of caregiver jobs from hiring companies all across the US.
We also invite you to check out some of our other articles about the top 3 caregiver skills and how to deal with losing a client. Or check out our video tutorials on how to best search for CNA and Caregiver jobs.
Give us feedback anytime about what you'd like to learn more about.
Edited by Victoria Young, Digital Marketing Apprentice
---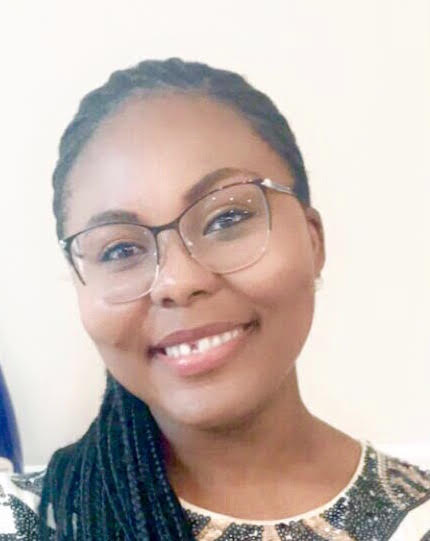 Ama Adepa Gryn
Ama Adepa Gryn is a CNA graduate of the Fomen Nursing Assistant Academy, a full-time college student studying at Montgomery College, and has expertise in both personal financial management and caregiver recruiting.
---
FIND CAREGIVER JOBS NOW
---
Hundreds of CNA and Caregivers have found jobs with the help of Caregiver Jobs Now.
By clicking "Sign Up" you are consenting to receiving messages related to jobs, marketing, events, career advice, and more from Caregiver Jobs Now and job opportunities from employers, and may opt out from receiving such messages by following the unsubscribe link in our messages, or as detailed in our terms.
---
Leave a comment:
---
Comments:
There are no comments on this story yet.