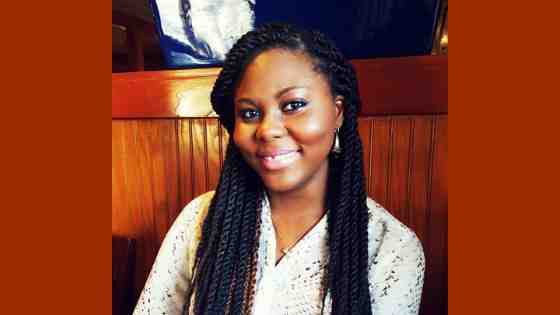 How to become a CNA and join a tech startup: Ama's Story
While some people choose to become a CNA or certified nursing assistant, others simply fall into it. Senior Caregiver Specialist, Ama Adepa Gryn, says that an unexpected series of events led her to become a CNA and to becoming a part of the CaregiverJobsNow family.
Choosing to become a CNA
As an immigrant from the coastal West African country of Ghana, Ama was searching for convenient work that didn't conflict with her school schedule. Her aunt, a caregiver with an established career with in-home care, suggested to Ama that she learn how to become a CNA. She asked Ama, "Why don't you do home care? You can have one client."
Six years later, Ama figured out how to become a CNA and is now a CNA graduate of the Fomen Nursing Assistant Academy. She has personal experience as a caregiver and was one of the first believers in our technology startup company focused on caregiver jobs and aptly named, CaregiverJobsNow. We offer an online platform where home care agencies, assisted living facilities, skilled nursing facilities, staffing agencies, hospitals, and other care providers find caregivers and caregivers find jobs. Caregivers fill out one profile or upload a resume on their phones and use it to apply to jobs that employers have listed on the CaregiverJobsNow's jobs page. It's all free for CNA and all types of caregivers.
Joining a tech startup company
Dr. Cati Coe introduced Ama to Dr. Charlene Brown, the Founder of CaregiverJobsNow. Dr. Coe, an anthropology professor from Rutgers University, was interviewing West African caregivers as part of her research and wanted to learn more about Ana's experiences as a caregiver. Dr. Cati saw similarities between Ama and Dr. Charlene's vision and made the introduction. Several months and a cup of coffee later, we welcomed Ama to our team where she became the biggest advocate for the CaregiverJobsNow team. "Everything just fell into place. Dr. Charlene has so much faith in me, she believes I can get into the mind of a caregiver and know exactly what they want," she said.
Ama understands that caregiving is also about the connections and knowledge that you gain from your clients. Before she started school, her father had a stroke and her mother became his primary caregiver. Whenever she is helping others, "It feels like I am doing my part for my father," she said.
Continuing with school
A firm believer in continuous growth and learning, Ama decided to continue her education and go to college to study Information Systems. She is an Honors student! Looking forward to applying what she has learned at a technology startup and through her education to healthcare, she is also optimistic about the future of our company. Ama says, "I want to see CaregiverJobsNow growing on the inside, growing on the customer side and also growing in the technology aspect as well."
Ama describes CaregiverJobsNow as more than a healthcare company and as a technology company; it as a community for caregivers. "CaregiverJobsNow is so imperative for every caregiver," she said, "It has collected jobs and agencies and put them in one place so that caregivers do not have to do all the work. All caregivers have to do is get on their phones or computers, complete an application and apply to jobs." While Ms. Gryn is an example of a certified nursing assistant with outstanding digital literacy skills, she still has close family members who are CNA and remain on the other side of the digital divide.
If you'd like to learn more about being a CNA like Ama or you'd like to apply to CNA and caregiver jobs, join our network by creating a CNA or caregiver profile, applying to jobs, and following us on Facebook!
Acknowledgments: Rachel Fuller, former CJN Team Member
---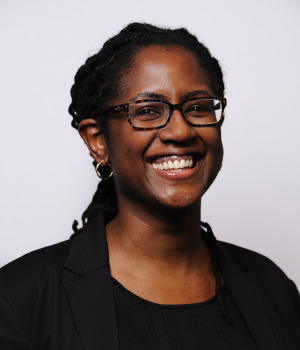 Dr. Charlene Brown
Dr. Charlene Brown is the Founder of Caregiver Jobs Now where we connect CNA and Caregivers to meaningful jobs. She is a recognized expert in public health who is Board-certified in Preventive Medicine, a graduate of Harvard Medical School, and licensed to practice medicine in the State of Maryland.
---
FIND CAREGIVER JOBS NOW
---
Hundreds of CNA and Caregivers have found jobs with the help of Caregiver Jobs Now.
By clicking "Sign Up" you are consenting to receiving messages related to jobs, marketing, events, career advice, and more from Caregiver Jobs Now and job opportunities from employers, and may opt out from receiving such messages by following the unsubscribe link in our messages, or as detailed in our terms.
---
Leave a comment:
---
Comments:
There are no comments on this story yet.