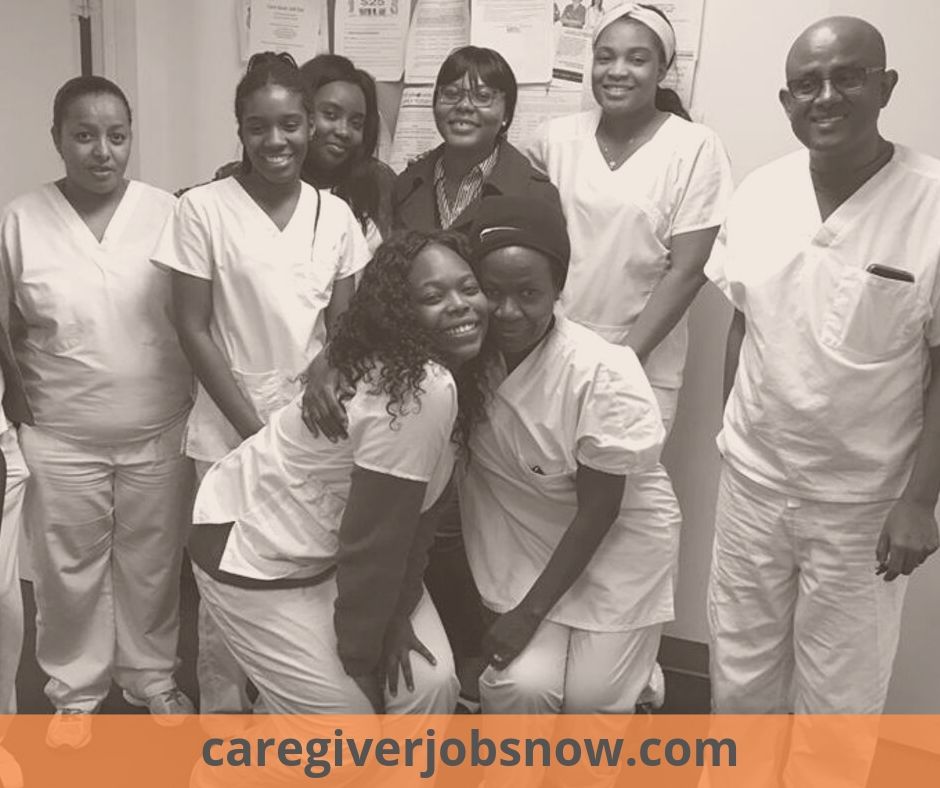 Free CNA Classes in Baltimore
If you enjoy this post, be sure to visit our jobs page to find new and exciting career opportunities near you. You can upload your resume to make it easier for employers to find you!

Where can I go to get free CNA classes near me? How do I take CNA classes online? These are some of the most popular questions in our Baltimore CNA & Caregivers group on Facebook. Hundreds of Baltimore residents want to know how to become a certified nursing assistant (CNA), one of the fastest-growing occupations in the country. A lot of them want to know how to become a CNA for free! With the cost of living skyrocketing, many people who want to become CNA cannot afford to spend a lot of money on CNA classes. The good news is that there are free local CNA classes for some of the people in Baltimore who cannot afford to pay tuition on their own.
CNA is an abbreviation for "certified nursing assistant." CNAs primarily assist adults and children in need to perform their activities of daily living or ADLs. They work for home care agencies, nursing facilities, hospitals, and some even work for themselves, independently negotiating employment contracts with families to provide caregiving services. Most CNA training programs last between 4 weeks and 12 weeks, including both classroom education and hands-on, skills-based training.
Free CNA Classes at High Schools in Baltimore
There are more than 30 high schools in the State of Maryland that offer free CNA classes as part of their high school curriculum. When these students graduate from high school, they can apply to become certified as a nursing assistant by the Maryland Board of Nursing (MBON). Specifically in Baltimore City, the following public high schools are approved by MBON to offer free CNA classes.
| | | |
| --- | --- | --- |
| Milford Mill Academy | Reach! Partnership Middle-High School | Vivien T. Thomas Medical Arts Academy |
| Mergenthaler Vocational-Technical | Edmondson-Westside High School | Patterson High School |
MBON has actually approved more than 150 organizations across the State to offer CNA classes. The four organizations listed below provide FREE CNA classes, in some or all cases, in Baltimore, MD.
Free CNA Program #1
The Caroline Center is a private career school in Baltimore City. They partner with the School Sisters Of Notre Dame to offer exceptional training for Baltimore City women over the age of 20 who want to become certified nursing assistants or pharmacy technicians. In addition to their technical training, the curriculum includes employment readiness instruction and training. A subset of applicants will be invited for an interview. They require that students have no guilty charges/convictions, pending or ongoing criminal trials, or PBJs less than three years. Drug testing is also required for admission.
The Caroline Center stays in touch with graduates and enables them to use the Center's resources for life. They are also family-friendly. If you need childcare, they even offer free referrals to affordable childcare services.
Where
:
Institute Of Notre Dame,

900 Somerset Street in

Baltimore, Maryland 21202
Website:
Phone Contact:
Duration
:
15 weeks (Monday to Friday from 9a to 3p)
Job Placement Assistance
:
Lifetime. Weekly emails to alumni sharing local CNA job opportunities.
HS Diploma/GED
:
Cost
:
The tuition and career skills training is FREE for everyone who is accepted into the program. Students are required to pay $222.50 for professional licensing fees.
Free CNA Program #2
Healthcare Mentorship Maryland is a workforce Program of Pressley Ridge that offers both job readiness training and free CNA GNA classes to young adults. For this program, being a young adult means that you are between the ages of 18 and 24. If that sounds like you and you'd like to apply for CNA/GNA training at no cost, be sure to have your GED or high school diploma, test at a 9th-grade reading level, and test at a 7th-grade math level. They only accept young adults who are drug-free and who do not have felony convictions.
Pressley Ridge is especially interested in accepting students who would like to work full-time when they become certified nursing assistants. The free CNA and GNA classes and certification trainings are offered at both their Towson (Baltimore-area) and Allegany County locations in Maryland. These free CNA and GNA classes are offered through a partnership with Genesis Healthcare, Vision Allied Health Institute, Sinai Hospital, Allegany College of Maryland, and Western Maryland Health Systems.
Where:
New Pathways Career Center, 1045 Taylor Avenue, Suite 21 in Towson, MD 21286
Website:
Phone Contact:
Job Placement
:
Employment at Genesis Healthcare or Sinai Hospital for eligible graduates.
HS Diploma/GED
:
Cost
:
Tuition is FREE for everyone who is accepted into the program
Free CNA Program #3
Bon Secours/ItWorks Learning Center offers CNA CNA programs with flexible part-time and full-time evening and day classes. Candidates must be at least 18 years old, drug-free, with a clean criminal background check. ItWorks receives grants that, in some cases, cover the tuition costs for people who meet certain requirements (e.g. receiving Temporary Cash Assistance (TCA) in the past 12 months, food stamps or other income-related requirements). Kirsten Moore, the Program Manager for Healthcare Training at Bon Secours Community Works, explains what makes the CNA GNA training at the Bon Secours/ItWorks program so special.
"Students come in from all walks of life but share one common goal which is to prosper. Not all come through the door ready for what that requires. Students become more open, honest, and communicative while working with us, allowing staff to provide them with etiquette and skills that will assist them in thriving in any work setting. Seeing the growth and dedication students demonstrate is the real positive outcome."
The ItWorks Learning Center also partners with others to offer free CNA classes.
Where
:
Bon Secours Community Works, 26 North Fulton Avenue in Baltimore, MD 21223
Website:
Phone Contact:
Duration
:
Job Placement
:
HS Diploma/GED
:
Cost
:
Baltimore City: C

lasses are FREE for Baltimore

City

residents who meet grant requirements.

If you aren't a Baltimore C

ity

resident who meets these requirements, the tuition is $1800. It includes supplies, graduation, lab and clinical fees, graduation, and skills reviews to prepare you for the GNA exam.

Baltimore County: C

lasses are also FREE for Baltimore

County

City

residents. If you're not a Baltimore County resident but your last employer was located in Baltimore County, you can still get free classes

through a separate grant program

. Otherwise,

tuition is $1800, as above.
Free CNA Program #4
The Soul of Medicine (SOM) Training Center is a private career school in Baltimore, affiliated with the Soul of Medicine Assisted Living Facility. The training programs are highly recommended by alumni. One alumnus reports:
"It has been a positive experience being trained and educated here! I'd recommend it to anyone in our area!"
The school offers several types of training programs including Certified Medication Technician (CMT), CPR/First Aide, Caregiver/Personal Care, CNA/GNA, and more. Through the CNA classes, you can learn how to provide physical support to seniors and other people in need of help with their activities of daily living and daily hygiene. Classes are available during the daytime and evening.
Where:
The Soul of Medicine Training Center, 5011 Arbutus Avenue, #203 in Baltimore, MD 21215
Website:
Phone Contact:
Job Placement
:
HS Diploma/GED
:
Cost
:
SOM has partnered with the United Way to offer CNA classes for FREE to anyone who is receiving food stamps, Otherwise, the cost of CNA GNA classes is $1100.
CNA Scholarships
Baltimore City Community College (BCCC) offers CNA classes (and Patient Care Technician classes). The school offers more than eighty scholarships for "workforce creation" every year. These scholarships include tuition, fees, and books for high school graduates, veterans, single parents, ex-offenders, and other non-traditional students. To learn more about the school's scholarship program, call the BCCC Foundation Office for more details at 410-209-6006. There are also some tuition waivers for senior citizens.
The Central Scholarship Bureau also offers scholarships for private career school students. These scholarships are funded by the Weinberg Foundation. It's specifically for Maryland residents who are attending private career schools, including those offering classes that train you to work as a CNA or GNA.
For additional info on the Central Scholarship Bureau, visit the Bureau's website, send an email to info@centralsb.org, or give them a call at 410-415-5558.
Free CNA classes for WIOA Participants
Contact the Mayor's Office of Employment Development (MOED) to find the Baltimore organizations that offer free CNA classes that will be paid with funding from the Workforce Innovation & Opportunity Act (WIOA). By working with MOED, you will be able to figure out if you can take the CNA classes that are free because they are funded by a WIOA grant. There are residency and income requirements for students who want their education funded through WIOA. There are several Baltimore organizations that teach WIOA participants how to become a CNA for free. These organizations include Gandhi Health Career Services, the Stein Academy's School of Health, Technology, and Career Development, the Vision Allied Health Institute, Health Focus, Inc., Baltimore City Community College (BCCC) and the Community College of Baltimore County (CCBC). Here is a full list of all of the organizations that are approved to train students under the WIOA workforce development grant.
Employers who offer Free CNA Classes
MBON has approved several senior care facilities to provide CNA and CNA/GNA classes throughout Maryland. When classes are offered by an employer such as a nursing home or an assisted living facility, they are often free, but with a condition of employment at the company providing the training. MBON has approved the following nursing homes and assisted living facilities in or near Baltimore to offer CNA and CNA/GNA classes: Genesis Healthcare, Lorien Nursing Home, and the Soul of Medicine Assisted Living. Not all of these employers offer free classes; it's a good idea to check with the companies directly. Genesis Healthcare periodically advertises these training positions on job boards under the job title: Nursing Unit Assistants in Training Non-Certified. FutureCare offered paid CNA/GNA training in the past but is not currently providing free CNA GNA classes.
Becoming a CNA: Next Steps
Finding free CNA classes takes patience, hard work, and dedication. Once you gain your CNA certification, you will be able to apply for jobs at hospitals, skilled nursing facilities, assisted living facilities, home care agencies, travel staffing agencies, and more. You can get started on your search for CNA jobs, GNA jobs, and caregiver jobs on Caregiver Jobs Now where we connect caregivers to meaningful CNA and caregiver jobs.
We'd love for you to join our community of nearly 1,800 Baltimore CNA and caregivers on Facebook where you can ask current and future CNA about their CNA classes, job search, work experience, and more.
Additional Resources
Finally, you can explore the Caregiver Jobs Now blog for some additional resources:
We invite you to give us feedback anytime about what else you'd like to learn.
---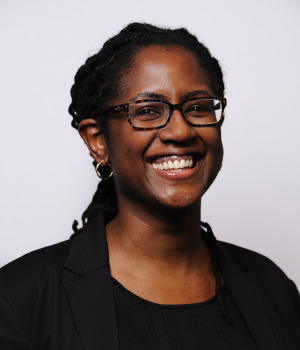 Dr. Charlene Brown
Dr. Charlene Brown is the Founder of Caregiver Jobs Now where we connect CNA and Caregivers to meaningful jobs. She is a recognized expert in public health who is Board-certified in Preventive Medicine, a graduate of Harvard Medical School, and licensed to practice medicine in the State of Maryland.
---
FIND CAREGIVER JOBS NOW
---
Hundreds of CNA and Caregivers have found jobs with the help of Caregiver Jobs Now.
By clicking "Sign Up" you are consenting to receiving messages related to jobs, marketing, events, career advice, and more from Caregiver Jobs Now and job opportunities from employers, and may opt out from receiving such messages by following the unsubscribe link in our messages, or as detailed in our terms.
---
Leave a comment:
---
Comments:
ROSALIND JEROME said:
I AM INTRESTED IN WORKINGAS A CNA, OR HOME HHA