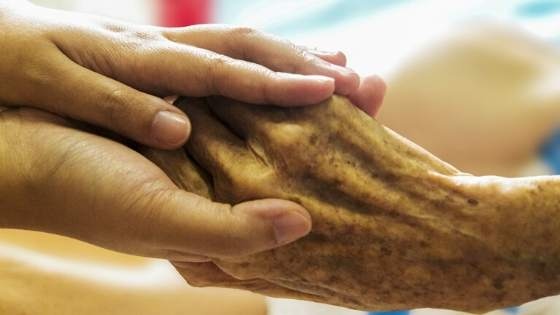 CNA Dementia Training is Needed for Memory Care Services
Taking care of a patient with dementia poses many challenges for CNAs (Certified Nurse Assistants) and nurses working in senior care facilities.
People with dementia, such as Alzheimer's and other degenerative disorders, have individual needs that stem from problems with psychological, behavioral, and communication-related symptoms. These symptoms may include difficulty in thinking clearly and remembering things. They may also find it difficult to take care of themselves, suffer from mood swings, or communicate with others. Patients also experience apathy, poor sense of direction, and confusion.
For these reasons, memory care facilities need to train their CNAs for dementia care to efficiently respond to the needs of their patients.
Importance of Dementia Training
There are several training sessions tailored for CNAs to handle patients with memory problems. Dementia training is one of the courses.
A CNA will be trained to get acquainted with how dementia progresses and deal with the condition's symptoms. Most importantly, you will learn about how appropriate care assistance for people with dementia works.
Dementia training covers many vital factors required before you can work in a memory care service facility. The following are the primary curriculum in dementia training:
Using appropriate techniques to address the unique needs of each patient with Alzheimer and other dementia disorders, such as Vascular Dementia

Establishing communication with cognitively impaired residents

Understanding the behavior of the admitted residents

Applying the right responses to cognitively impaired residents

Learn new methods to delay the progression of cognitive decline

Applying ways to reduce the effects of cognitive impairments

Determining patients' defense and coping mechanisms

Learning how to communicate through a verbal and non-verbal approach

Demonstrate skills in supporting clients' personal choices to establish independency
Dementia training also involves differentiating symptoms from behaviors and exploring different strategies to handle behavioral challenges. It consists of demonstrating sensitivity to a patient's emotional, social, and psychological needs. Furthermore, it also explains why the training has a layout in every stage.
What CNAs Will Learn During Dementia Training
Dementia training offers core learning to all CNAs, which involves understanding of the disease and properly taking care of a patient.
Here are the vital key points CNAs should first learn and familiarize to render proper service when handling patients with memory-related mental conditions.
Learning how to ask simple questions.
CNAs are first oriented about the patients' difficulty in analyzing complicated questions due to cognitive impairment. Hence, asking simple questions that can only be answered by a yes or no should be practiced.
During the training, CNAs will train to construct short and simple questions, such as:
It can be answered by a yes or a no, which is a good and simple way to know how the patient is currently feeling. By asking this, CNAs show concern to the patient.
Simple questions about the patients' condition should be asked to make them feel valued and cared for.
Asking a patient about their environment would give CNAs' information to learn more about the patient's wants to be comfortable.
It is worth noting that the construction of these questions varies from one patient to another. Moreover, it is important to learn how to communicate with a patient simply at all times without bombarding them with questions.
Delivering direct and clear messages.
Using simple words to deliver messages helps patients understand it easily. CNAs are trained to construct short messages since lengthy ones could be difficult for the patient to comprehend. Additionally, speaking fast can sometimes trigger their anxiety.
Talking with a soft and calm voice can help patients be comfortable around their caregivers. It's recommended as well to maintain eye contact during a conversation. However, due to the patient's unique conditions, caregivers should avoid baby talk.
Breaking down complicated activities.
Dementia patients need to be independent. Hence, CNAs should know how to break down complicated activities, so it becomes easier for patients to follow and remember.
CNAs are trained to be specific when planning activities, which includes clearly stating the activities instead of using broad and general terms.
Ex.
Week 1: Physical Activities

Monday: Walking

Tuesday: Jogging

Wednesday: Stretching

Thursday: Light lifting

Friday: Rest
This way, patients' will understand what activities are scheduled. It will also enhance their memory in remembering simple activity names.
Listening intently to the patient.
Some patients have trouble saying what's on their mind, which is why CNAs are expected to be mindful and, at the same time, sensitive enough to listen when they are talking.
During the training, CNAs will develop skills, such as:
Listening ability and understanding hand cues and signals from the patient

Longer patience to allow the patient to explain and deliver their message slowly

Allows the patient to word out their thoughts without interruption

Passively assist the patient in establishing independence when conversing
Assist patients in maintaining a healthy diet.
Dementia patients tend to lose weight if they fall into one of the following situations:
Forget how to cook for themselves

Can't remember the last time they ate

Can't taste or smell the food

Eats the same food every day
This is why CNAs need to assist them when it comes to their diet. A CNA's role is to ensure that patients get the right nutrition to stay healthy. This includes performing the following activities:
Serve healthy meals every day

Serve food at the right time

Makes sure the patients' food intake is controlled

Cooking easy to chew and swallow meals
Food intake for dementia patients is also subject to a dietitian's approval, especially when it comes to senior patients. It is best to look at the patients' medical history to ensure that the food served is prescribed.
Make sure the environment is safe.
Dementia patients are at high risk and prone to danger. Some patients are easily angered or experience agitation attacks. Thus, it is important to increase safety in their surroundings.
To avoid any accidents, CNAs should safe-proof the patients' room by:
Installing corners pads on sharp corners, such as tables and countertops

Putting the right labels on the water taps

Install safety locks on cabinets, cupboards and the stove

Limit reach to mirrors and other breakables
When CNAs undergo intensive dementia care training, they become well-adopted with all the techniques in handling different types of patients. Furthermore, CNAs will discover more helpful methods for handling patients with unique health histories and be ready to handle complicated patient cases and difficult situations.
Also, it is beneficial when it comes to their admitted patients/residents as they will receive proper care and assistance. Family members, too, are assured that their loved ones are getting the right care and attention while staying in the memory care center.
Takeaway
People who suffer from a memory condition like Alzheimer's disease need extra care, patience, and attention. For this reason, it is essential to have CNAs undergo dementia training to be fully knowledgeable about their work's nature. With proper care assistance from trained CNAs and positive community support, dementia patients can spend their lives as normally as possible.
---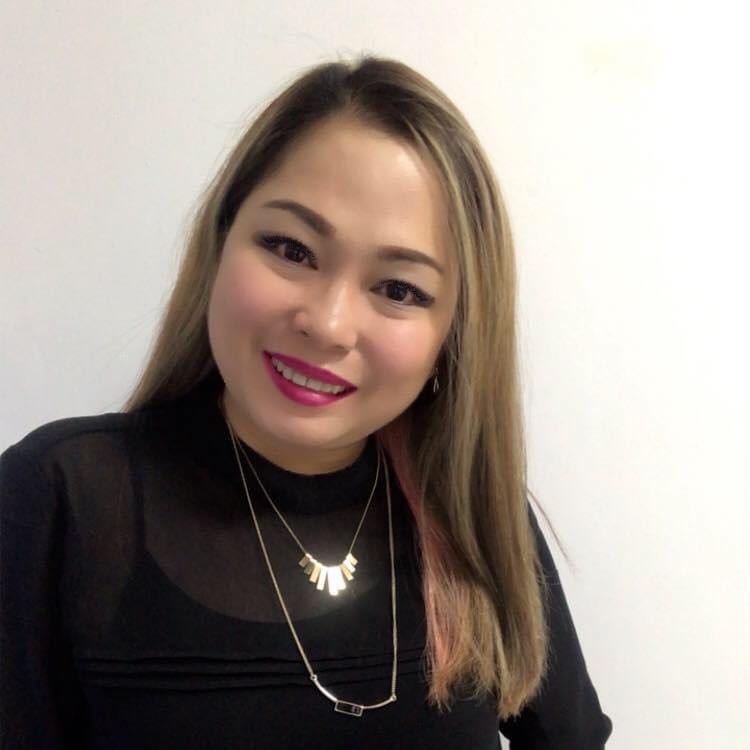 Betty Ashton
Family-oriented and an advocate for people living with dementia, Betty Aston is a full-time writer based in Westbury, New York. She became an advocate because of her mother. Betty spends her free time volunteering in nursing homes and tending to patients diagnosed with dementia. She is a guest writer for Caregiver jobs Now.
---
FIND CAREGIVER JOBS NOW
---
Hundreds of CNA and Caregivers have found jobs with the help of Caregiver Jobs Now.
By clicking "Sign Up" you are consenting to receiving messages related to jobs, marketing, events, career advice, and more from Caregiver Jobs Now and job opportunities from employers, and may opt out from receiving such messages by following the unsubscribe link in our messages, or as detailed in our terms.
---
Leave a comment:
---
Comments:
There are no comments on this story yet.