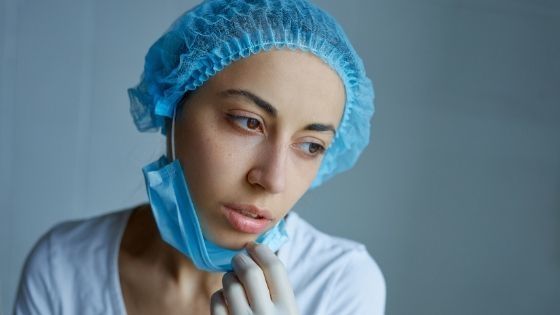 CNA and Caregiver Burnout during COVID-19
The world is coping with a global viral infection that is unlike any other virus that we've ever seen. Covid 19 is the most simultaneously contagious and lethal virus of our lifetimes.
Millions have had COVID-19 and hundreds of thousands of them have died. The SARS-CoV-2 virus spreads fast and the number of people getting sick is putting immense pressure on both our healthcare and supply chain systems. Many providers struggle to provide enough personal protective equipment to keep their staff safe. This means that the normally stressful job of working as a professional caregiver is more difficult and stressful than ever before.
So, how does a CNA, HHA, Personal Care Aide or Caregiver deal with burnout during the global coronavirus pandemic? Let's review.
Who is on the frontlines during the coronavirus pandemic?
Certified nursing assistants, nurse's aides, home health aides, medication technicians, and others are on the front lines of the coronavirus pandemic and I know that you are tired! Tired of working without the proper personal protective equipment and scared that you and the people who you love may become sick. CNA, HHA, PCA, and others spend the most time with patients and residents and are the least able to put distance between themselves and the older adults in their care.
We appreciate you and all the work that you do despite the personal risks.
What's the Difference Between Caregiver Burnout and Depression?
CNA burnout, caregiver burnout, and depression are very, very important. They may appear similar, but they are not the same.
Differences in Depression and Caregiver Burnout
Depression, or clinical depression,

is a mental health disorder characterized by persistently depressed mood or reduced interest in things that you used to enjoy.

Burnout

is a negative reaction to a stressful situation in a caregiving environment.
Why do depression and caregiver burnout seem so similar?
Depression often presents as a sense of hopelessness, robbing people of their happiness. Burnout feels like total exhaustion of your energy and ability to perform caregiving duties
BUT, depression is a severe mental health challenge. Seek help from qualified and licensed mental health professionals. They can help to differentiate between caregiver burnout and clinical depression. Mental health professionals (e.g. therapist, psychiatric social worker, psychiatrist) can help caregivers to cope with caregiver burnout through therapy, medication, stress reduction, and more. Be sure to get help. During this period of social distancing, you may be able to get help through telemedicine.
Preventing and Managing Caregiver Burnout
Caregivers can tackle their burnout by taking a break from the stress of their work to focus on themselves. Be careful not to confuse depression with burnout. Seek help from a therapist or medical professional if you think that you might be depressed. We encourage caregivers to take time out for themselves and do things that make them feel happy and at peace. Things that caregivers can do to reduce stress and cope with burnout include:
Meditate

Maintain a healthy sleep schedule

Eat healthy food

Avoid alcohol and drugs

Do things that bring you joy

Reach out to other caregivers for support

Ask for help when needed

Accept help when offered

Join a caregiver support group

Seek a therapist to talk to

Become aware of your feelings and needs

Continually research better methods to help your patient

Take vacation days or family leave time

Realize you can only do your best

Focus on the positives
Learn New Coping Mechanisms
Practice relaxation techniques like meditation, being present, breathing, and muscle relaxation.

Accept your negative feelings. It's ok to feel angry, frustrated or stressed at times. The trick is not to spiral with these thoughts and feelings. Realize these thoughts and opinions are temporary, and they are reasonable.
Additional strategies include:
Take breaks when needed

Set realistic expectations

Positive Affirmations

Let go of the need to control

Realize you can only do your best

Do kind to yourself

Let go of guilt

Know your limitation and boundaries

Focus on the positives
How to Recognize Caregiver Burnout
Caregiver stress and burnout can be diagnosed by your doctor or mental health professional. You can also take online assessment tests HERE to learn more about caregiver burnout. If you are experiencing any of the symptoms of depression or caregiver burnout, contact your health care professional immediately.
In conclusion, CNA, HHA, and other caregivers must make sure to take care of themselves. When you take care of yourself, you are making yourself into a better professional. When you take care of yourself, you become a better caregiver to the people who need you.
For more excellent resources on caregiving, please visit CareGiverJobsNow.com/Blog
---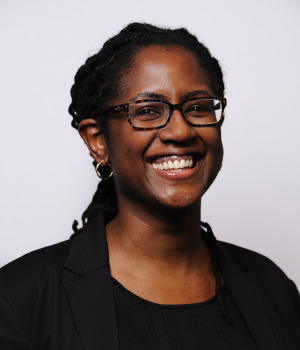 Dr. Charlene Brown
Dr. Charlene Brown is the Founder of Caregiver Jobs Now where we connect CNA and Caregivers to meaningful jobs. She is a recognized expert in public health who is Board-certified in Preventive Medicine, a graduate of Harvard Medical School, and licensed to practice medicine in the State of Maryland. She is also the founder of CNASimVR.com, a company creating CNA simulations for certified nursing assistants during the pandemic.
---
FIND CAREGIVER JOBS NOW
---
Hundreds of CNA and Caregivers have found jobs with the help of Caregiver Jobs Now.
By clicking "Sign Up" you are consenting to receiving messages related to jobs, marketing, events, career advice, and more from Caregiver Jobs Now and job opportunities from employers, and may opt out from receiving such messages by following the unsubscribe link in our messages, or as detailed in our terms.
---
Leave a comment:
---
Comments:
There are no comments on this story yet.