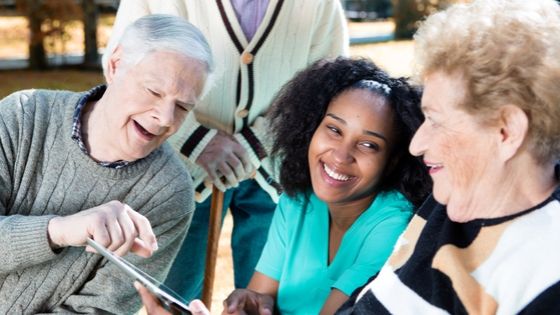 Caregiving - Top 6 duties of a responsible caregiver
All caregivers will tell you that their job comes with a lot of pressure and challenges. They will also tell you that it is an enriching experience. Regardless, working as a caregiving professional is one of the most meaningful careers.
Caregiver jobs take on many different forms depending on the kind of assistance a patient, resident, or client needs. Some caregivers assist the elderly, some care for people living with disabilities, while others take care of a sick loved one. The list of responsibilities may seem endless and varied, but you can always rely on your care plan for guidance. Let's review some of the most basic tasks:
As a caregiver, part of the personal care responsibilities includes bathing, grooming, and dressing. At times, assistance during toileting is also needed, especially for clients who are less mobile. Others, like those working with clients who need physical therapy, can even help clients with light exercises if they are outlined in the care plan.
Cooking, dividing food into portions, and feeding may also be a part of caregiver job duties. Excellent caregivers go beyond these tasks by making sure that meals are nutritious and well-prepared in a clean environment.
While some clients hire dedicated housekeepers to do most of the cleaning, there are times when this isn't the case. Often, a caregiver is also tasked to clean the dishes, take out the trash, and do other light housekeeping tasks.
People living with physical disabilities have difficulty getting around. Caregivers can make a difference by helping their clients get out of the bed, move into a wheelchair, use the toilet, and so much more. You can help your clients to feel comfortable even though they are relying on you for help. You can do this by showing them respect and consideration. Driving or escorting your clients to the grocery store, medical appointments, and other errands are important caregiver job duties that can help your clients feel more connected to society. Ordinary things can make a huge difference.
Even on the best days, you may find that your work as a caregiver is not complete. One of the most important parts of caregiving is companionship. This involves being a companion to your clients. It may be as simple as taking a short walk to the park together or sitting on the couch to watch old reruns of I Love Lucy. These small gestures can help to make your clients feel more cheerful and positive. You can also learn (and share( incredible life lessons through these conversations. For some, working in senior home care has taught them to appreciate life even more.
It is easy to feel overwhelmed by the responsibilities that caregiving brings. If you are a nursing assistant, remember your training and the CNA skills that are also important for being a responsible caregiver. When you focus on how you can help and uplift someone else's spirit, you will experience how special this job truly is.
When searching for nearby CNA jobs, be sure to visit us at CaregiversJobsNow and check out all the CNA jobs posted by companies hiring CNA and Caregivers across the US!
---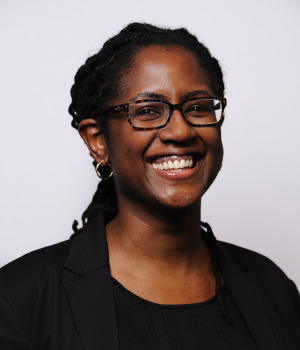 Dr. Charlene Brown
Dr. Charlene Brown is the Founder of Caregiver Jobs Now where we connect CNA and Caregivers to meaningful jobs. She is a recognized expert in public health who is Board-certified in Preventive Medicine, a graduate of Harvard Medical School, and licensed to practice medicine in the State of Maryland. She is also the founder of CNASimVR.com, a company creating CNA simulations for certified nursing assistants during the pandemic.
---
FIND CAREGIVER JOBS NOW
---
Hundreds of CNA and Caregivers have found jobs with the help of Caregiver Jobs Now.
By clicking "Sign Up" you are consenting to receiving messages related to jobs, marketing, events, career advice, and more from Caregiver Jobs Now and job opportunities from employers, and may opt out from receiving such messages by following the unsubscribe link in our messages, or as detailed in our terms.
---
Leave a comment:
---
Comments:
There are no comments on this story yet.