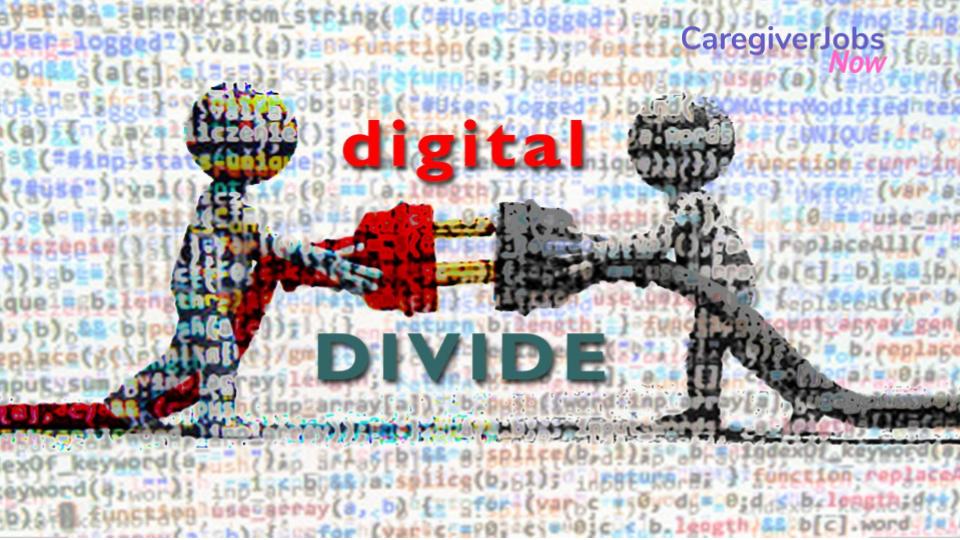 The Caregiver Workforce & the Digital Divide
My name is Dr. Charlene Brown. I'm a medical doctor, public health expert, and technology entrepreneur and the founder fo CaregiverJobsNow. During the annual LIfeSpan-HFAM conference in 2018, I gave a "TED-Tech" talk on The Caregiver Workforce & the Digital Divide. This blog is an adaptation of the content that I shared during that talk.
Caregivers, technology innovation and the digital divide
Technology innovation can be both exciting and intimidating. There has been increasing investment and attention to the business value of technology in senior care. How does this affect the caregiver workforce? As a leader in senior care, you are probably using technology to manage your staffing and billing. You have also heard about or use technology to mitigate the impact of the caregiver shortage that we are all facing. Amazon's Alexa has been serving as a senior companion as comically represented in this video. Robots may eventually take over some of the caregiving responsibilities that support activities of daily living. Remember the cartoon from the 1980s called "The Jetsons"? The family included George, Jane, Judy, and Elroy. Remember the robot maid, Josie? Josie helped the Jetsons with various activities of daily living. She even dispensed pills! We are heading in that direction!
That's the future. Let's review how technology factors into the day-to-day lives of the nursing assistants and other frontline workers who power the senior care industry. Caregiving professionals use technology to support documentation, visit verifications in-home care, communication with staff, and more. In their personal lives, caregivers may use technology for social media such as Facebook or Instagram. In the Maryland suburbs of DC, for example, 62% of the caregiver workforce was not born in the US. This part of the caregiver workforce may be more likely to use WhatsApp in their personal lives. They also use technology to look for and apply to jobs and that's where I will focus our conversation today.
Before I started CaregiverJobsNow, my caregiver recruiting platform and jobs marketplace, I worked as a Medical Officer for the US Agency for International Development. I took my diplomatic passport and traveled to the countries that many DC, Maryland, and Virginia caregivers call home. These countries include Tanzania, Uganda, Zimbabwe, Malawi, Kenya, Namibia, and other countries in Asia and the Caribbean. When I was in Iringa, a rural community in Tanzania, paper charts and Nokia brick phones were plentiful. Children would crowd around fascinated that they could see a picture of themselves on this little handheld device. Smartphones were rare.
Many caregivers struggle with the digital divide
This context informed how and why our team at CaregiverJobsNow become so obsessed with the digital literacy of caregivers? We learned the hard way. When I first started the Company, before building technology, I did a test run with a number of certified nursing assistants living in Maryland by using existing online job applications. Several of them seemed to struggle. When I sat down with Mrs. W, a 59-year old immigrant from Ghana, and asked her to show me what her challenges were with online applications, I watched the digital divide unfold in front of my eyes. She didn't understand scrolling. She didn't know that she could tap the little boxes and enter information. Even when I showed her how to do it, she was getting more and more stressed and moving slowly. This was a wake-up call and shaped how I approached our technology build. I was familiar with the digital divide in an abstract sense, but I was witnessing something new that surprised me.
Most caregivers are looking for a new job at any point in time. Some employers expect caregivers to go into their offices just to fill out an application. Well, if caregivers are always looking for jobs, imagine the headache of going to 4 different offices on your day off just to enter the same information over and over again. Some companies require completion of an online application before an interview and assume that the abandoned applications in their system reflect a lack of interest rather than poor digital competency. Are we creating barriers to caregiver acquisition through unfriendly application processes? Are caregivers on the other side of the digital divide.
Let's review the digital divide. Basic tasks like applying for a job and obtaining social services require online access, yet ⅓ of Americans do not have access to the Internet at a speed that is faster than dial-up at home. Smartphone screens and data limits make them a poor substitute for home access. Many don't have the skills to search for a job online, scroll through online job listings, fill out online applications, or create a word document, much less a resume. Remember all those caregivers who you learn about through referrals. Those are the caregivers that may not have applied through Indeed and may be unfamiliar with CareerBuilder.
Poverty, race, & the digital divide
The Pew Research Institute reports that 10% of Americans don't use the internet at all and that proportion is higher among adults who earn less than $30,000 annually. They are left behind when it comes to seeking out and applying for jobs. Eighteen percent of them don't use the Internet. Black and Hispanic adults are more likely than White Americans to never go online. Twenty-three to twenty-five percent of Black and Hispanic people can only access the Internet through their smartphones.
How many of you have advertised on Craigslist and gotten a response with minimal information? Some employers say that they only want employees who already have some degree of tech-savvy. Well, that will work for a while. The caregiver shortage hasn't impacted Maryland the way it has affected hit Wisconsin or Minnesota. Some projections note that we may need 1M new caregivers by 2024, yet the pool of women between the ages of 25 and 64 is growing at a rate of less than 1%. The shortage will get worse before it gets better.
The shortage is worse in rural areas like Western Maryland. Two-thirds of people in Somerset County on the Eastern Shore have extremely slow connections, compared to only 1% of people in Howard County. Governor Hogan even signed the Connecting Rural Maryland Act in 2017 to help remedy this gap.
So, who is in the Maryland caregiver workforce. PHI conducted an analysis of the direct services workforce in Maryland and DC last year. They found that the overwhelming majority of nursing assistants, home health aides, and personal care aides in the region are Black, with the exception of western Maryland. Nationally about 50% of caregivers rely on public assistance. It's closer to 80% of the caregivers in the Eastern Shore. It's an aging workforce. The median age is 40. The overwhelming majority are over the age of 35. We might be anticipating that Millennials and Gen Z will fill the gap created by the caregiver shortage, but there won't' be enough of them.
Best employer practices for job seekers across the digital divide
What does this mean for employers introducing technology innovations? How do you make the transition work for caregivers who are on the other side of the digital divide? It's important to meet them where they are. For those who are scared of technology, it's important to make it okay for them.
When you are evaluating technology companies, consider their awareness of and attention to the capacity of caregivers to use their technology. Avoid judging caregivers for their lower levels of tech adoption or incomplete job applications; find companies that can support a job application process that is friendly to those with low levels of digital literacy. Evaluate candidates based on their skills relevant to caregiving itself and then use companies that offer digital literacy training tailored to caregivers. You can upskill them by showing them how to use your technology, while also building confidence and skill. There are well established digital literacy tools. Fold that digital literacy training into continuing education.
While the majority of CNA and caregivers can use technology without major problems, I believe that bringing the caregivers who are on the other side of the digital divide to join us in technology innovation is crucial for the future of senior care. Perhaps digital literacy should be the 4th among the top caregiver skills? If we don't bridge this digital divide, then we may continue to underutilize caregiver talent during a worsening caregiver shortage. That would be an unwise choice for our future.
Sources:
---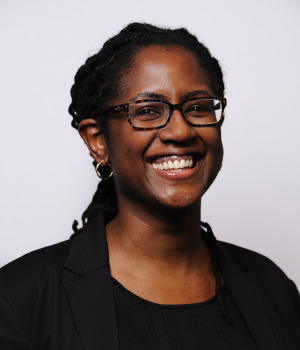 Dr. Charlene Brown
Dr. Charlene Brown is the Founder of Caregiver Jobs Now where we connect CNA and Caregivers to meaningful jobs. She is a recognized expert in public health who is Board-certified in Preventive Medicine, a graduate of Harvard Medical School, and licensed to practice medicine in the State of Maryland.
---
FIND CAREGIVER JOBS NOW
---
Hundreds of CNA and Caregivers have found jobs with the help of Caregiver Jobs Now.
By clicking "Sign Up" you are consenting to receiving messages related to jobs, marketing, events, career advice, and more from Caregiver Jobs Now and job opportunities from employers, and may opt out from receiving such messages by following the unsubscribe link in our messages, or as detailed in our terms.
---
Leave a comment:
---
Comments:
There are no comments on this story yet.