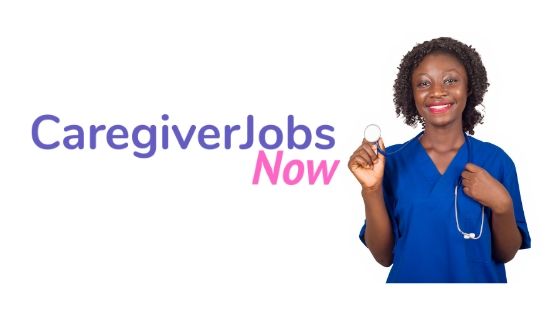 African immigrants, the American dream, & home health aides
Working as a home health aide can be difficult. . .
Introducing the Author
Dr. Cati Coe is an anthropology researcher who wrote a book about the experiences of African immigrants working as home health aides in jobs on the East Coast. That's why we asked her to share what she learned. She shares the story of one Ghanaian immigrant named Elizabeth (name has been changed to protect her privacy).
Elizabeth's journey as a home health aide
"Elizabeth had come to the United States more than forty years ago (in 1974) from Ghana, West Africa, and had worked in elder care for most of those years. Had she achieved the American Dream as she hoped? As the baby boom generation ages and requires more care, immigrants are often the ones to take care of them, particularly in large metropolitan areas, whether in their private homes or in senior residential facilities. In Washington DC, Africans predominate. Although this workforce is critical to the care of America's aging population, it is not clear that the caregivers benefit from their labor. Bitterness poured from Elizabeth as I asked her about her life and work, as part of my anthropological research on the experiences of African home health aides in the United States.
Elizabeth's trust in her employer was broken
I sat with Elizabeth in her house in suburban Washington DC one evening in spring 2016, when she was taking a few days' break from live-in work. The rest of the house was dark, although prayerful singing was coming from the tenant in the basement. . . The most personal [betrayal] was a time when she was working for nursing home and she hurt her back when lifting a heavy patient. After filing a worker's compensation, the administration made a "plot with my co-worker. They said that a patient—who couldn't talk!—said that I beat him up." Elizabeth was surprised by the accusation because the patient was cooperative when she took care of him. "I didn't understand what had happened initially, or why this accusation was made." She lost her job with the nursing home and went into home care instead. If she is very careful with her back, it does not hurt her. Having one patient to lift, rather than twelve to fifteen, as in the nursing home, makes it possible to continue working.
Two or three years later, the agency placed her in the same nursing home to work.
Seeing me made the co-worker feel so bad. She was telling another co-worker, 'I was pushed to lie.' She didn't like it. The second co-worker told her to go tell me, and she came to do so. She told me she was sorry, and she didn't know why she did that. I told her, "If you know what you've done is wrong, and you say you are sorry, God has taken care of it."
Elizabeth did not find her "American Dream" in America
Elizabeth ultimately moved back to Ghana. At Christmas time, I visited Ghana and was able to see Elizabeth in her house in Accra. Happy and relaxed, sitting outside under a mango tree, she was cared for by a niece and nephew who treated her very well. It was here in Ghana that she received the fruits of her labor. "The American Dream!" she scoffed. The United States took away her health and house; she could not retire there. It was in Ghana that she could attain her own happy old age."
Work with employers who will trust you
Find the best "CaregiverJobsExclusive" employers who respect and trust the caregivers who they employ. Find them on our job board: CaregiverJobsNow.
The CaregiverJobsNow Team
The name of Dr. Cati Coe's book about the African immigrant experience working as home health aides is The New American Servitude: Political Belonging among African Immigrant Home Care Workers.
---
---
FIND CAREGIVER JOBS NOW
---
Hundreds of CNA and Caregivers have found jobs with the help of Caregiver Jobs Now.
By clicking "Sign Up" you are consenting to receiving messages related to jobs, marketing, events, career advice, and more from Caregiver Jobs Now and job opportunities from employers, and may opt out from receiving such messages by following the unsubscribe link in our messages, or as detailed in our terms.
---
Leave a comment:
---
Comments:
There are no comments on this story yet.