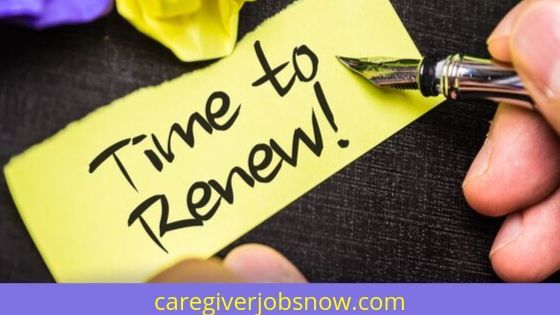 9 Step Guide to Renewing Your Maryland CNA
Step 1: Getting started on my Maryland CNA renewal
It's all online now and you'll need to use the Maryland Nursing Assistant Certification Online Renewal System.
The good news is that you DO NOT need approval from your supervising RN!
Step 2: Know your CNA license renewal costs
It will cost you $40 and you or your sponsoring agency will be asked to pay online.
It will also cost you in time filling out paperwork and completing the other steps below.
Step 3: You will need a criminal background check
The Maryland Board of Nursing (MBON) calls this background check the Criminal History Records Check or CHRC.
If your CNA expired on 12/28/2017, 1/28/2018, or 2/28/2018, then you will need a background check to renew, even if you already did this in the past!
You CANNOT renew without a new criminal history background check.
Step 4: Find approved background check locations
There are vendors that have been specifically approved by the Board of Nursing .
Please review how to meet the new background check requirements.
Also, visit the Board of Nursing's list of FAQs on this topic.
You will need to submit CHRC receipts, either by email (mbon.cna@maryland.gov) or by mail to the RENEWAL DEPARTMENT at 4140 Patterson Avenue, Baltimore, MD 21215.
Step 5: Register online and have your SSN ready
Go to the Maryland CNA Lookup
Log in by entering your name, CNA certification number, and Social Security Number.
Once you have logged in, follow the instructions on the screen.
Step 6: Use the MBON license lookup system
That's okay, you can find it online. Just look it up by visiting the Maryland CNA License Lookup and following the steps below:
Click Profession and a drop-down list will appear. Select "Nursing Assistant".
Click License Type and a very long drop down list will appear.
Scroll down and select the CNA or GNA or other license types that apply to you.
Enter your Last Name
Enter your First Name
Click the "Search" button on the right-hand side near the bottom of the box.
Click here to see our video showing you how to look up your CNA license number.
Step 7: There's a grace period, if you miss the due date
You have a 30-day renewal grace period.
This means that you can renew for up to 29 days after your Maryland CNA license expires.
Step 8: Let your employer pay to renew your CNA
To get started, you will need to register and start the process following the instructions above.
Your employer will have to log in to the website, but only after you have registered online and started the process.
Make sure that the person paying for it knows when you have completed your registration so that they can log in.
You can learn more by visiting this page from the Maryland Board of Nursing.
Step 9: Apply for CNA jobs, once your license is renewed
You may email the Maryland Board of Nursing directly with any questions about your Maryland CNA license renewal here: mbon.cna@maryland.gov
Source: The Maryland Board of Nursing Website
---